NAHAD Annual Convention

By Joe Thompson, NAHAD executive vice president
Since 1985, NAHAD's Annual Convention (The Association for Hose & Accessories Distribution) has served as the premier industry event, worldwide, for hose and fittings distributors and suppliers to learn, share and connect while building powerful professional and personal relationships. Even in this age of social media and e-everything, the importance and value of maintaining face-to-face relations among trading partners is more critical than ever, and NAHAD serves that role exceptionally well.

The NAHAD Convention provides excellent opportunities for hose manufacturers and distributors to come together over four days to conduct serious business and nurture valuable networking relationships that directly benefit their businesses in the coming year.
The combination of top-notch educational and business sessions and presentations, coupled with the Showcase of Hose Solutions exhibit program, as well as great opportunities for socializing and business networking, have always been a hallmark of the NAHAD annual event. And this year's program will be no exception.
NAHAD President Jim Reilly, United Distribution Group/GHX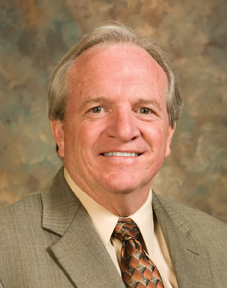 According to NAHAD president, Jim Reilly, "The NAHAD Annual Convention presents a forum for the top management of our vendor members to meet with the owners and management of our distributor membership in a relaxed environment, away from the pressures of our offices, to maintain and grow business and personal relationships. Many vendor members use our Showcase of Hose Solutions exhibit program as the launching pad for new product announcements, including the latest in new hose and fitting constructions and styles, as well as the latest in hose assembly, tagging and testing equipment in our evolving marketplace."
The Showcase event has expanded over the past few years, now encompassing over 160 exhibit booths. Many suppliers use the event to introduce new offerings, while also making private appointments with distributors to initiate or expand business opportunities.
Educational sessions this year include the six popular University of Innovative Distribution-in-a-Day programs, led by three UID faculty, including: sales consultant Paul Reilly, marketing guru Sam Richter, and research expert Dr. Al Bates. General sessions will be offered by Tulane economist Peter Ricchiuti, industry leader Tom Gale, and cyber-security expert Mark Weatherford, and keynote presenters Amy Purdy and Kevin 'Kal' Kallaugher. Convention attendees will earn nine CEU credits toward their complimentary Certificate in Innnovative Distribution from Purdue University.
Attendees also connect with the latest information available from NAHAD's Hose Safety Institute, encompassing the association's Hose Assembly Guidelines, online exams, and marketing resources.
NAHAD Standards Committee members will also be on-hand to offer insights for Institute members to explore new markets and business opportunities.
And, a highlight of every NAHAD Convention is the presentation of the George Carver Award for Industry Excellence. This year, the award will be presented to NAHAD past president and active volunteer, Curtis Sprague of Branham Corporation in honor of his continuing service in support of the Industrial Careers Pathway initiative.
Complete details on the 2016 NAHAD Convention are available at www.NAHAD.org or by calling (800) 624-2227.
This article originally appeared in the March/April 2016 issue of Industrial Supply magazine. Copyright 2016, Direct Business Media.
COMMENTS: 0
---