Software Update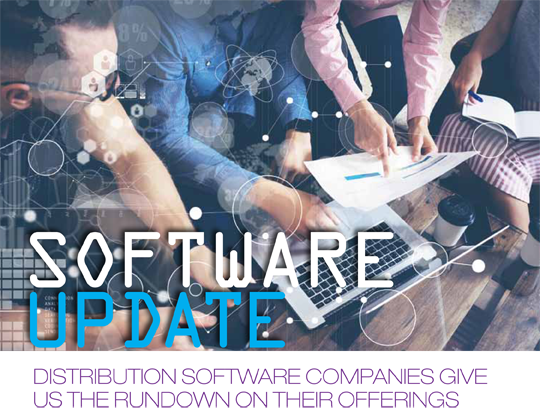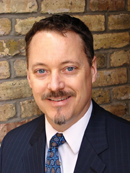 Mark Jensen
Senior manager product marketing - Distribution
Epicor
The cloud, mobility, analytics, generational change and the digital transformation are driving our strategies. Epicor is focused on allowing distributors to be available 24/7 to provide their customers the ability to meet them wherever and whenever they need to. To do this, we know we need to focus on providing better analytics, workflow processes and mobile access across our applications.
Large, modern distributors are utilizing digital tools to grow sales and entice customers from smaller distributors. We are seeing the emergence of the digital distributor to better meet customer needs. The internet has leveled the playing field—even small to midsize companies can establish a strong digital presence and seize unprecedented opportunities. Epicor is focused on helping these companies meet customer expectations with CRM, eCommerce and mobile solutions that allow distributors to grow their digital presence and operate in multiple channels to compete with the competition coming from every direction – whether it is Amazon or Grainger or a competitor down the street.
Distributors' customers are expecting the same levels of service and web functionality they experience with commerce sites like Amazon or eBay. Features such as the convenience of placing reorders with just a few clicks, tracking orders, proof of delivery, etc., are areas Epicor is providing within our digital products to help distributors meet and exceed these expectations.
Analytics and being more proactive are top of mind needs we hear about from our distributor customers. Today a distributor can utilize our software to analyze buying trends of customers and send an alert when buying changes occur. This allows the distributor to react much more quickly than they could by reading a report. Epicor enables stronger, fact-based decisions with built-in analytics tools so distributors always know who their best customers are and where their profit is coming from.
Epicor Prophet 21 and Eclipse help distributors keep employees more effective and happier in their jobs – with robust communication tools and intuitive functionality, along with extensive mobility features and advanced technology that meets the expectations of millennials and seasoned employees alike. This helps the distributor retain staff, saving valuable time and driving down costs – boosting their bottom line.
Our partnership with Strategic Pricing Associates allows the distributor to optimize their pricing and achieve better margins. It is an analytic-driven pricing structure, which allows for pricing based on customer and item stratification factors. Customers who use it report 2 to 4 percent bottom-line margin gains with little to no pushback and no change in cost structures.
Mobility is a continuing area of growth for our software and for our customers. Both Prophet 21 and Eclipse provide mobile capability for sales teams to allow them to manage business more effectively when they are interacting with a customer.
The digital distributor needs to connect their software to many more systems these days, so Epicor is providing the tools to help them do that. Whether it is integrating to a manufacturer's systems, customer databases or other applications within the company our solutions are easy-to-use and customizable. Providing software which is extensible allows users to extend the business application to create differentiation, modify it to their business processes and improve efficiencies.
Distributors making the digital transformation are looking for cloud-based applications and services to help them reduce costs, so Epicor is continuing to provide more cloud-based services with enhanced capabilities and deeper distribution functionality that is out-of-the-box, ready-to-go on day one.
The small to mid-sized distributor doesn't always have the luxury of an IT staff to help them with deploying new technology or maintaining what they have. Epicor's cloud-based services meet a need here by reducing technology costs, mitigating risks and improving business continuity.
Improving and streamlining business process across the warehouse, eCommerce systems, mobile sales and external partners, Epicor meets these needs with solutions that are integrated, extensible and available from anywhere at any time.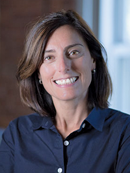 Barbara Jagoe
Chief Operating Officer
DDI System
Everything we hear revolves around getting better connected to a customer's needs to combat competitive pressure and online retailers. In today's marketplace, it's not enough to just satisfy an order—customers want to know that you understand them and what they need to be the best in their business. Organizing a distribution business around customer connections decreases price sensitivity, creates stronger repurchase rates and increases customer referrals. Business software, sometimes called ERP, needs to address this shift by providing a customer's critical information up front, displaying the personal information and purchase history that help drive connectivity during the sales experience.
Customers have surprisingly high expectations of online buying, driven by Amazon and other huge companies. Independent distributors need to stay in the game by providing online storefronts that provide an easy-to-use, mobile-responsive customer portal to create and view orders, check inventory, recall purchasing history and know their specific item pricing, all in real-time. Providing the combination of ERP software, product content and integrated eCommerce is now the critical secret weapon for independent distributors.
DDI System's Inform ERP has a unique blend of sales driven features that improve operational excellence and provide insight across your entire business. Here is a summary of some of our innovative tools that differentiate us from our competitors:
Embedded customer engagement screens to elevate and strengthen relationships. Inform ERP combines the power of a proprietary blend of customer relationship management (CRM) and deeply integrated customer engagement tools to help create connection opportunities and meaningful conversations with your customers.
Portable access for sales teams that drive performance. The Inform ERP field sales app delivers real-time, touch-enabled mobile access to sales order creation, customer service/customer account details and territory performance dashboards. Your sales professionals can drill down into orders, invoices, sales history and customer specific information, anytime, anywhere.
Built-in analytics and demand forecasting dashboards for insight into key performance metrics. Inform ERP delivers unparalleled reporting capabilities and the power to make better, faster decisions at your fingertips. Inform provides insight into every aspect of your business with easy to learn, powerful tools built right into our software, eliminating the need for third-party solutions.
Mobile responsive eCommerce storefronts to engage customers and provide an exceptional client experience 24/7. Exceed customer expectations with a mobile-ready, information-rich storefront and customer portal. With the rise of online ordering by consumer oriented eCommerce sites, the bar has been raised for modern B2B online purchasing.
DDI is focused on three key areas that leverage the data within our robust ERP system to deliver immediate results and drive businesses towards operational excellence (CRM, Mobility for Sales Teams and eCommerce Solutions).
Implementation and transition always have a way of impacting a customer's likeliness of converting to a new software system. Historically, businesses are hesitant to convert because of data conversion and adaptability issues they may have experienced in the past. However, there are leaders in this area today. A company like DDI System, for example, leverages all U.S.-based project team experts to guide implementation without business disruption. DDI instills confidence with a team of dedicated, transition experts experienced in converting 100-plus legacy systems. Project managers with industry expertise are skilled in data collection, conversion and both on-site and online training to ensure a quality transition. Our customers frequently provide feedback that their transition was much easier than expected and that no other company could have had them up and running as smoothly and thoroughly as DDI System.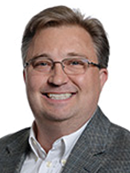 Jonathan Lindle
Director of operations
Mincron
Vendor rebates are often the profitability difference maker for distributors — and for many, constitute a significant portion of their annual profit margin. It's critical that distributors have an effective and accurate way of tracking rebates due from suppliers and buying groups, as well as forecasting based on projected sales for the rebate period.
In this evolving and highly competitive business climate, rebates enable distributors to effectively compete against their local peers and big boxes — and the growing number of e-commerce sites that offer some pretty attractive options for pricing, availability and shipping.
Mincron's SmartDistributor Vendor Rebates module offers the solutions and tools distributors need to effectively manage their purchasing-based rebate programs. In fact, many of its features were developed based on customers' input. It allows distributors to easily and accurately gather claim and forecasting numbers, while protecting the security and limited access among their staff to the rebate schedule itself.
In addition, Mincron has implemented a new browser-based dashboard application. It automatically formats to fit each type of mobile device, which means that distributors can access a complete view of their dashboards no matter if they are using a desktop computer or smart phone — or any other device with an internet connection.
It works across all versions of SmartDistributor, and customers can access their dashboards without logging into the system.
The mobile dashboard consists of a framework built with a library of widgets that users can select from to completely customize their dashboard. They can also customize the version that is viewed on each of their devices. Users can create as many versions of the dashboard as they want. Mincron will continually expand its library of widgets so users can update/revise their dashboards.
We are living in a world of instant answers and seemingly endless information at a person's fingertips anytime day or night. That type of connectivity is expected to generate in excess of $1 trillion in B2B e-commerce sales within the next four years. To take advantage of the opportunities that type of volume presents, distributors need to embrace an e-commerce solution that will separate them from their competitors. The latest version of Mincron's WebSmart B2B and B2C solution — V2 — is not just an order pad, it provides everything distributors need including open bids, order history, current order status, customer-specific pricing and online bill pay.
Today's distributors are much more technically savvy, have greater faith in software reliability and security and come to the table with very specific issues and expectations based on their current needs. Because technology and the business environment is continually evolving, we spend a lot of time listening to what our customers want — and e-commerce is routinely at the top of their list. They are looking for an effective, user-friendly e-commerce solution that will help grow their business in a very competitive market.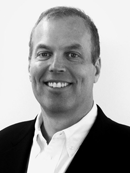 Brent Halverson
CEO
Conexiom
Major shifts in the traditional distribution model are putting significant margin pressure on the distribution supply chain. The resulting negative margin impacts are leaving many distributors and manufacturers underperforming and stuck within the status quo.
Despite significant investments in EDI and e-commerce initiatives, the majority of companies have less than 30-percent automation in their Order-to-Cash and Procure-to-Pay processes. Yet error-prone manual entry can cost between $30 to $60 per order (not including the cost of filing, document storage, error resolution and more), saddling their business with millions of dollars a year in direct and indirect costs.
As distributors move away from outdated, legacy solutions like optical-character recognition technology that still require manual review, software development practices are focused on touchless order processing with 100-percent accuracy that can help an organization drive satisfaction improvements by embracing the preferred order method of their customers.
Conexiom is a sales order and AP invoice automation solution that allows manufacturers and distributors to focus on serving customers and managing supplier relationships instead of entering data. The patent-pending Conexiom solution was created by ecmarket, a cloud solutions developer. Conexiom automates manual entry processes with 100-percent accuracy and eliminates data entry errors by converting emailed and printed customer purchase orders and supplier invoices into automated sales orders and invoices.
Distributors need to embrace an omni-channel workflow and ensure that they support the preferred channel of order placement or invoice receipt to remain competitive. Trying to force a trading partner to change how they want to do business with you is not practical if you want to retain customers and sustain growth. Our company recognizes these trends and our solutions ensure that whether a customer wants to place orders by email, e commerce website, web portals or even traditional print and fax, one solution can address each method.
In leveraging new technology, distributors need to ensure that they are not replacing one manual business process with another. Technology that addresses order processing needs to automatebcore business practices without requiring a change to business process and embrace how their customers or suppliers want to do business with them. Distributors should select technology partners that have a proven implementation methodology and one thatbensures benefits and a strong ROI is achieved quickly.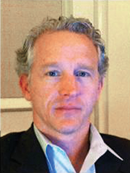 Steve Smith
Vice president strategic industries
ClickSoftware
From an ERP perspective, there's a desire to streamline the process across the board, supporting transparency throughout the operation to a greater level of precision, allowing for greater access to all customer and asset details, including availability of field personnel and disposition of all customer activity. This also includes engaging the end customer directly to support self provisioning, and providing multiple avenues for the customer to interact in the way that best serves their needs/preferences. This omni-channel approach has been expanding rapidly across the varied markets we serve, driven by rapidly shifting and growing consumer expectations.
The combination of omni-channel approach and customer-centric services helps deliver a "stickiness" that also feeds the business precise details on use/need/performance. That, in turn, delivers a greater level of operational awareness, allowing the business to become more surgical in how they run their operations.
Software agility is a big piece of the puzzle. Once recognizing an issue/opportunity, the business needs to rapidly adjust the software solutions to address/take advantage in a consistent way. A required complement to agility is precision. Blanket approaches are no longer acceptable to customers. Today's expectations (driven by a broad range of experiences) have evolved into a demand for individualized experience. When you combine agility and precision in software solutions, the result is improved service to address increasing consumer expectations as well as introducing pressure on the competition to expand the gap between providers (supporting greater margins and improved customer retention).
Those who focus on applying agility and precision to address the most difficult link in the operational chain (field service) will have the most success. Solutions must continually improve themselves, targeting the desired business benefits while also exposing (if not automatically taking advantage of) potential opportunities. This helps enhance the experience beyond a commodities purchase (where price is often the key driver), while optimizing the use of available resources without increased costs and extreme change management efforts. The increase in consumer expectation enhances the appeal of field service offerings, while reducing operational costs and increasing utilization for all field resources (increase dollar delivered per resource) by applying intelligence throughout the process (AI, machine learning, optimized).
Naturally fitting into this shift are cloud solutions. As consumers expect individualized service without burden, field operations expect to consume a software solution tailored to their individual needs without the added expenses of installing and managing a software solution on their premises.
Change management has been a big issue for a very long time. The nature of this has changed, as there appears to be a greater pull from their internal employees (increased eagerness to use technology and a pride/shame tied to what technologies are being used at their place of employment). However, there is also a broad spectrum that must be addressed. Those tied to the legacy approach/applications force a limitation on the business to rapidly adopt new technology/approaches and a struggle of the old versus new that appears to be equally balanced within most long standing businesses.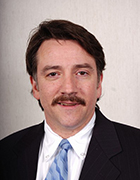 Kevin Beasley
CIO
VAI
We see an increased prevalence of mobile technology and analytics data access via CRM. Our customers are increasingly seeking to implement these products to maintain a competitive edge and grow the business. These solutions offer real benefits, including better visibility into product availability and pricing for sales teams, and access to accurate information.
S2K solutions that help distributors manage their business more effectively include:
S2K Mobile, which are applications specifically designed for smaller handheld displays and a touch-screen interface that can easily access the native functions of the mobile device, S2K Customer Relationship Management (CRM), which allows users to operate existing technology while providing an enterprise-wide view of all interactions with customers and prospects, and S2K Analytics, which allows users to create powerful dashboards and reports that will allow them to identify and analyze opportunities and trends, identify anomalies that could turn into significant business issues, communicate goals consistently with employees, and monitor performance against targets.
Distribution company requirements have shifted to require B2B offerings such as customer and vendor self-service tools on the web, and also via mobile web applications. Our S2K Portal and S2K Mobile technologies allow for role-based environments to serve B2B.
Introducing new technologies and tools to an industry not used to needing them can set them behind the competition and they will therefore struggle to compete. We also see a shift in labor generations as baby boomers retire and are rapidly being replaced by millennials, who are more accustomed to technology such as social, mobile, and analytics as well as cloud computing.
This article originally appeared in the March/April 2017 issue of Industrial Supply magazine. Copyright 2017, Direct Business Media.
COMMENTS: 0
---