Warehouse management systems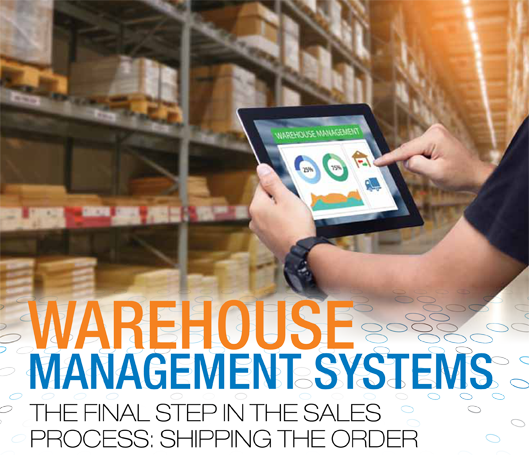 by Rich Vurva
Even with competitive pricing, a knowledgeable sales force and the best inventory availability in your market, if you can't get an order out of your warehouse in a timely manner, sales will decline. While warehouse productivity is crucial, you also want to keep costs in line or profits will suffer. These software providers share ideas to maintain the balance to keep your warehouse functioning optimally.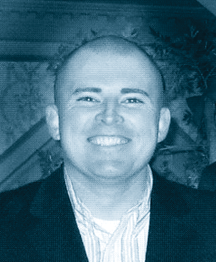 Epicor
Tony Corley, senior product marketing manager
www.epicor.com
Like all employers, distributors are trying to improve employee productivity and reduce cost. Those two needs are driving development. On the cost side, WMS systems are moving away from older handheld devices to newer Android or Apple devices. The cost savings per device are substantial. Additionally, by allowing employees to utilize a tool, for instance an iPhone, that they are already accustomed to, the learning curve is reduced. Distributors are looking for ways to improve productivity to enable employees to do more, and for improved tools to monitor that productivity. Business Intelligence has merged with WMS to allow managers to track and monitor employee productivity.
Developed for Epicor Prophet 21, the Wireless Warehouse Management Solution (WWMS) streamlines warehouse processes of receiving, picking, inventory operations, cycle counting and adjustments. A small wireless hand-held device communicates with your Prophet 21 solution, sending information about who picks what inventory activity and when, in real time for accuracy, control and efficiency. This provides immediate feedback and better control over warehouse tasks. Because the Wireless Warehouse Management Solution is fully integrated with Prophet 21, distributors can implement one technology solution for their corporate needs. Wireless functionality enables the user to receive, put away and pick product in a more efficient way than the standard practices, turning it into a virtually paperless process.
Distributors are challenged on a daily basis by their customers and vendors to do more. As a business partner to wholesale distributors, we listen, learn and collaborate with our customers. Their voice helps guide our products. We have numerous methods in which we collaborate with customers, ranging from advisory boards, focus groups by industry, user group meetings, customer visits and product surveys. This insight from our customers helps shape everything we build at Epicor.
Many challenges are ultimately focused at the employee level and employee training/education. Employees expect the latest technology, easy-to-use software, and short/concise/focused training. The days of getting employees into a classroom for an entire day are long gone. Distributors need employee education and training options designed around the needs of employees. We've learned that from our customers and adjusted our education programs around that. Epicor Learning Center (ELC) is a web-based learning management system that allows you to effectively deliver, track and manage your company's training needs from one central location. Epicor Learning Center offers you a wealth of interactive and engaging training and on-demand courses that teach essential system skills. The courses and associated tests are assembled into role-based agendas, helping each employee quickly master required skills and allowing them to effectively execute their daily activities. Epicor Learning Center is a powerful tool for the entire learning life cycle, including onboarding new employees, advancing the skills of existing employees, learning new applications and making the most of powerful software upgrades.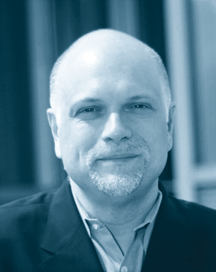 SAP
Magnus Meier, global vice president whilesale distribution
www.sap.com
More complex business requirements – such as an increase in value-added services being performed for customers, suppliers pushing more responsibility to distributors, and changing order profiles – are among the trends driving warehouse management system
development.
Customers are demanding smaller and more frequent shipments, which puts added stress on pickers. They're also demanding faster cycle times, higher pick rates and an increase in the flow of information (from customer to distributor to suppliers). Distributors are also re-evaluating their warehouse design, looking for ways to eliminate excessive stock and obsolete products, trying to free up space to accommodate growing numbers of SKUs.
All of these demands are pointing to a need for more suitable warehouse management tools. Often, there's a disconnect between planning and operations. Distributors must plan and execute sophisticated value-added services but keep in mind the constraints of their distribution centers.
There is a great deal of talk in the industry today about the need for convergence in supply chain execution. Rather than simply joining other vendors in moving to integrate disparate existing solutions, SAP has responded to the push for convergence with a comprehensive platform strategy. We have integrated the SAP Transformation Management, SAP Extended Warehouse Management and SAP Event Management applications and the entire SAP Connected Logistics package specifically to help distributors orchestrate warehousing and logistics as part of this elegant and compelling vision for end-to-end execution. Warehousing operations can no longer succeed as a functional silo.
SAP provides the following solutions to help distributors manage their warehouses more effectively: SAP eWM Inbound Processes (advanced shipment notification, yard management, inbound optimization, quality management); SAP eWM Storage and Operations (physical inventory, replenishment, slotting and re-arrangement, kitting and value-added services); SAP eWM Outbound Processes (warehouse order optimization, wave management, packing control, process monitoring); and SAP Extended Warehouse Management (multi-level kitting, labor demand planning, advanced yard logistics, and environment, health, and safety management).
Kitting processes are becoming prevalent in many wholesale distributors. The kit-to-stock and kit-to-order capabilities in SAP solutions address this process. Wholesale distributors are expanding their services to include third-party logistics services for items that belong to other parties. Warehousing Billing provides the solution to bill for services provided such as handling, storage and delivery.
SAP solutions offer better inventory accuracy (the error rate in warehouse processes is significantly reduced), increased customer satisfaction (accuracy of deliveries is improved as stock outs are reduced) and reduced transaction cost (processes are simplified in a paper-free environment).
Wholesale distributors have a variety of warehouses within their distribution chain. Some are simple branches with minimal inventory and manual picking. Others are central distribution centers with high-volume receiving, put-away, picking, packing and shipping. SAP provides the flexibility to use Basic Warehouse Management to support the needs of simple branch operations and the highly sophisticated automation for distribution centers with our Extended Warehouse Management solution.
With the SAP S/4 HANA platform, businesses can radically simplify their IT landscape by converging transactions and analytics in-memory on a single copy of data. They gain high flexibility and scalability in system and process configuration. Upgrades are faster and easier than ever before. They can eliminate the traditional middleware for data connectivity in material flow control, seamlessly integrating unstructured data and data from emerging technologies. They can model various follow-up activities using what-if scenarios that are lightning-fast, since analytics can access data in real time. For exception handling, the application automatically initiates the resolution workflow.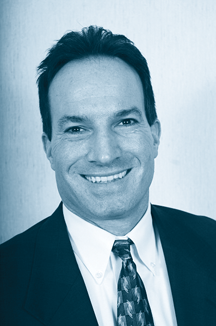 VAI
Joe Scioscia, vice president of sales
www.vai.net
Mobility is the latest trend in WMS development and it is allowing customers to replace expensive RF technology with low-cost mobile devices. WMS Mobile apps have been designed to make transaction processing in a warehouse lighter, easier and faster than ever. By leveraging the enhanced touch screen display on the mobile device, data can be presented in a clear, concise, easy-to-read format that reduces training time and speeds up operations.
Today, distributors need to process both business-to-business (B2B) orders — typically a high volume of product that is sent to a big-box retailer — as well as eBusiness business-to-consumer (B2C) orders, which are shipped directly to an individual consumer's home. B2C transactions are typically single-item orders and require the distributor to have relationships with many different shipping carriers. Since direct-to-consumer orders need to be fulfilled as soon as they are placed, distributors need shipping carriers to pick up shipments at least daily. This ensures orders will be delivered to consumers on time as promised.
For pharmaceutical distributors, new serialization requirements require distributors to not only systemically accept tracing information from their upstream partners, but they must provide tracing information downstream at an individual unit package level. The primary challenge for wholesale distributors is the preparation required to undertake this daunting task of becoming serialization compliant. The organizational structure, supporting processes and enabling technology must accommodate the complex requirements matrix to quarantine products, investigate suspect products, and have the ability to print clear and readable 2DMatrix barcodes for multiple distribution centers across a global footprint. The ability to track and trace at aggregated and de-aggregated packaging levels must be supported by implementing technology that can accept methods of communication including paper or electronic invoices, paper versions of packing slips, electronic data interchange (EDI) and electronic product code information services (EPCIS).
Implementation of WMS technology requires significant organizational adjustments, changes of processes, introduction of new systems, integration with existing systems and perhaps even new equipment. In addition to the cost factors of implementing WMS technology, wholesale distributors cannot risk customer satisfaction which may occur with any disruption in their order fulfilment process. Today, mobile devices are lowering costs for the equipment, and most WMS solutions allow companies to start small, and clearly define all processes, test the related equipment and ensure that quality standards are met before going live.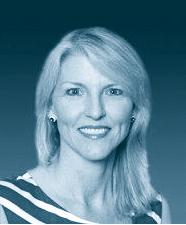 Infor
Kelly Squizzero, director
www.infor.com
One trend that continues to impact many facets of the distribution industry is changing customer expectations. This can take the form of greater demand for: personalization and unique offers; transparency; perfect order fulfillment; same/next day shipping; identifying product based on SKU found online; smaller orders; alternative shipping location instead of backorders; ability to jump seamlessly between channels; in-person counter engagements efficient with multiple billing options; and better returns processing.
Distributors need to find ways to quickly absorb/prioritize these demands while remaining profitable.
At the same time, these trends are impacting how the warehouse is run. These include the need to be mobile/tablet enabled, configure areas to fill smaller orders, manage transportation to handle accelerated delivery dates, prepare for labor shortages in drivers and warehouse staff, integrate automation and robotics, and improve communication with customers.
Most ERP/WMS solutions handle the typical blocking and tackling needed to manage warehouse operations. But today's environment is rapidly evolving and there's pressure on distributors to offer additional services to remain competitive. Some of the solutions Infor offers to help companies improve warehouse efficiency and differentiated services include:
Storeroom inventory managed by the distributor at a customer's location
3PL services where the distributor holds inventory for their customers at their warehouse and ships on demand
Mobile devices and tablets to improve accuracy and reduce errors, including pictures of product
Streamlined counter sales (supporting impulse buys, multi-channel sales, etc.)
Artificial Intelligence – voice receiving and other use cases
GMROI ranking to help determine which products are worth keeping in a location and which should be special ordered when needed
Networked inventory visible across the supply chain, so alternative delivery options are presented
In-context information presented to employees to support better customer service
Supporting integration to various automation tools
Cloud deployment to support continous innovation
Analytics and reports to provide greater clarity and the opportunity to improve services
Integrating e-commerce interactions has changed how distributors take, fill and deliver orders. Some major changes include smaller orders, more specialty items, customized products (including private labeling, kitting, product changes, special packaging), demands for same/next-day shipping, greater transparency and zero errors. These demands typically lead to more expensive labor costs, so easy access to information and greater efficiency is paramount. In addition, with more e-commerce orders, there's the potential need for better returns processing options.
For those wholesale distributors that require counter sales within the warehouse, it's critical that those engagements are streamlined, offer flexibility to pick up items that had been on order, and also selected in the moment. It's also critical to have the ability to handle multiple billing options.
An overall trend across all segments, is the move to the cloud. We have a strong solution that enables distributors to move at their pace, while providing options for easy integrations, personalization and customization.
Typically, when new technology is deployed, training and adoption are one of the greatest obstacles that companies face. Infor provides intuitive solutions that are easily personalized to enable a better experience for the employee. In addition, there are mechanisms to promote improved communications and sharing of essential information, which can help speed adoption time.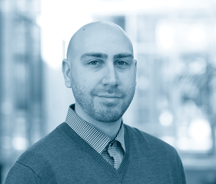 DDI System
James Messina, WMS product manager
www.ddisystem.com
Customer Relationship Management (CRM) is often thought about from the perspective of salespeople. But, it's also an integral part of warehouse operations. An efficiently run warehouse eliminates order picking errors and maintains accurate inventory levels. Customers get exactly what was ordered without delay and satisfied customers lead to increased sales. DDI System offers a variety of warehouse management features within Inform Distribution Center (DC) to help distributors take better control of their warehouses and achieve "perfect orders."
Inform DC helps make warehouse staff more efficient, reducing travel time spent looking for inventory. This can be an expensive variable cost if left unchecked. Inform DC minimizes this cost the moment you receive inventory with location slotting that guides putaway by suggesting bin locations based on available capacity. Order pickers can also benefit from reduced travel using an optimized picking path that can be customized for special exceptions such as heavy or bulk merchandise needed to be picked first. With Inform DC, managers can see detailed analytical data and identify the most efficient placement of their inventory.
For example, Western States Tool utilizes mobility solutions in the warehouse to gain deeper insight into sales territories, customer contacts, order history, customer-specific pricing, past activities, immediate order entry and emailed quotes. "Having remote access into customer details such as order history, outstanding invoices and unique pricing has streamlined the quoting process, increased follow-up and made order entry much easier," says Ralph Rader, vice president and general manager.
Today's distributor has to compete with online retailers that have raised customer expectations to include short shipment times and perfect order accuracy. With Inform DC, you can count on accurate inventory and no shortages or fulfillment delays. Order pickers barcode-scan each product as they go, eliminating errors and making sure orders are correct. Warehouse managers can easily track the daily picks and delivery routes with a real-time picking progress dashboard, ensuring that all orders are fulfilled.
To successfully implement Inform DC, it's important that all inventory gets barcoded. UPC data can be imported in bulk if provided by vendors or obtained by scanning the product packaging. Receivers can help capture new barcode data the first time the item is scanned. For the few products without barcodes, labels can be automatically generated using Inform DC's extensive labeling options.
This article originally appeared in the March/April 2019 issue of Industrial Supply magazine. Copyright 2019, Direct Business Media.
COMMENTS: 0
---