Ideas to recruit new talent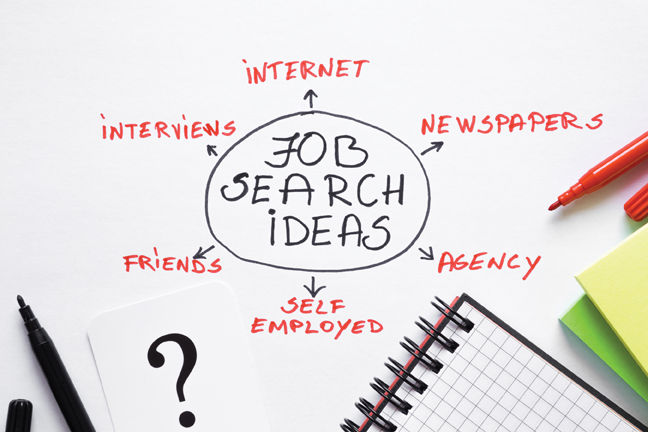 by Mary Jawgiel
The biggest internal challenge many companies will face over the next three to five years is the recruitment and retention of new employees. This prediction is coming true with a vengeance: The unemployment rate is the lowest it has been in years at 4.1 percent (as of March 2018) and there were 6.3 million unfilled jobs (at the end of January 2018), according to the U.S. Bureau of Labor Statistics.
Distributors and manufacturers are in competition with every other employer in their area to find people to fill their open positions. What works? Creativity. Think beyond a posting on a job board to find new employees and retain current employees. PTDA Foundation program director Mary Jawgiel reached out to a PTDA distributor member and a PTDA manufacturer member to learn what they're doing to be successful at recruitment.
Get 'Em while They're Young: Internships, Mentoring and Apprenticeships
Doug Zwiener, president, Mechanical Power Inc., is a distributor that operates out of a single location in Wauconda, Illinois. Mechanical Power has 22 employees. When Zwiener joined the business in 2010, almost every employee was over age 50. Recognizing a company must have a range of talent levels on board to survive, Mechanical Power now has a 28-year-old sales engineer and a 28-year-old territory manager. Zwiener firmly believes his business needs the creativity of every generation, as customers are also getting younger.
In the summer of 2017, Zwiener had three interns on his team. Two were referred to him by word-of-mouth. One was majoring in business and the other engineering. Zwiener asked his employees if they needed someone to help out and if they could keep some interns busy. The response was "YES!" The internships were set up as "help where needed" and not for college credit so the interns were put to work wherever needed—purchasing, quality, engineering.
"This turned out to be a good mentoring experience for the interns and my employees," Zwiener says. "I don't think any interns are interested in working here full-time, but the experience was good for everyone. And, I have three young people saying good things about working in industrial distribution to other young people in my community and at their colleges, which helps me develop a pipeline of potential hires."
Zwiener recently hired an apprentice through a program in Supply Chain Management/Logistics run by a nearby community college. The apprenticeship program runs for two years. Zwiener pays the apprentice's salary and his education. The apprentice goes to school and works at the company when he's not in class. With the apprenticeships comes a commitment to working for Mechanical Power Inc. for two years after graduation.
"It may take a while to find an apprentice through a community college program. The first time around, I saw that many did not have the right skill set or didn't appear committed. Then I found Nick and things are going very well," Zwiener says.
Zwiener also has a career page on his website, pays junior college tuition for another of his employees (with an agreement that the employee stays at the company for two years after graduating) and encourages all of his employees to try what interests them within the organization.
"If my engineer wants to try working in sales, I encourage him to do so. If it clicks, then I have a new sales person. If not, the employee has a better understanding of another area of the business. It's a win-win scenario," he says.
Zwiener believes people are extremely important to his business, so he serves as the "employment guy." His goal is to recruit and retain good people to assure his company is viable in the future as well as today.
Use Technology in the Recruiting Process
Tammy Balogh is vice president of human resources at Flexco, a manufacturer of fasteners and belts, located in Downers Grove, Illinois, with 14 additional locations in the U.S. and worldwide. Balogh believes the biggest challenge in recruiting is the skilled talent shortage. "We are competing for talent with everyone else, especially at the professional level," she says.
"There is an additional challenge in recruiting—bandwidth. It takes time to find top talent. From developing creative, compelling ads, leveraging social media and niche job sites, conducting phone screens, assessments, in-person interviews and reference checks— all take time and can stretch over weeks and months depending on the qualifications required for an open position," Balogh says.
Technology can be a time-saver. "HR technology is changing rapidly, and we need to stay abreast of what's out there," she says. "We are investigating video interview options which involve sending the interviewee a link to interview questions and asking them to record a video in response to questions. This could substitute for phone screens or first-round interviews. The response can be watched at any time by interview team participants and can streamline the process of identifying qualified candidates for in-person interviews. I don't know if we will use it in 2018, but this is just one of many new technologies available."
Both Mechanical Power Inc. and Flexco have been working hard to recruit, hire and retain talent during this era of worker shortage and have been working on creative ways to attract new people to their companies. Hopefully, their stories will give you some new ideas to try.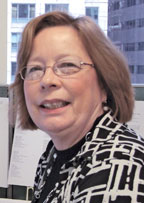 Mary Jawgiel is program director for the PTDA Foundation, which recently launched PT WORK Force to help employers in the PT/MC sector with talent development. Contact Mary at mjawgiel@ptda.org.
This article originally appeared in the May/June 2018 issue of Industrial Supply magazine. Copyright 2018, Direct Business Media.
COMMENTS: 0
---