And then some
Quality Mill Supply's Alan Gilbert named winner of the John J. Buckley Lifetime Achievement Award
by Rich Vurva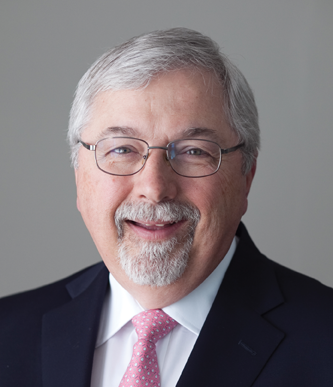 Alan Gilbert knew he had big shoes to fill when he became president of the company that his father founded in December of 1944. Alvah Gilbert was a hard charging industrial supply salesman whose personal motto – do everything you are supposed to do . . . and then some – served as the company's guiding mission.
But Gilbert also knew that his father had built a strong team of people, including three other sons, who understood the business and could serve as mentors. When he joined the company in 1973, starting at Gilbert Tools and Abrasives, a wholly owned subsidiary of Quality Mill in Fostoria, Ohio, he worked for six years under Don Dowden, who taught him how to take care of customers and build relationships with suppliers.
Gilbert transferred to the headquarters location in Columbus, Indiana, and was named president in 1985. Under his leadership, Quality Mill Supply has followed a customer-centric model, working to solve problems and introduce innovation designed to give customers a competitive edge in the marketplace. What started as a single location in Columbus, Indiana, has grown to five locations throughout the state, in Bloomington, Ferdinand, Fort Wayne, Franklin and Muncie. The company is nearing completion on a 9,000 sq. ft. expansion of its headquarters location in Franklin.
Throughout its nearly 75 year history, Quality Mill has continued to be influenced by the "and then some" way of thinking.
"We give out 'And then some' awards to the sales department at year-end meetings and we have blue ribbons that we pass out to employees when they've gone above and beyond for a customer. That has been our mantra for 75 years now," Gilbert says.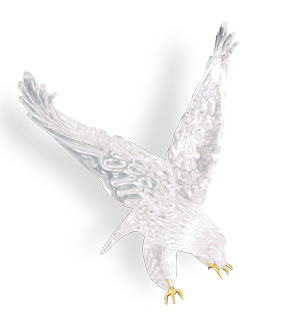 In addition to going the extra mile for customers, Gilbert believes it's important to build trust and strong relationships with vendors and employees. People who work for him and industry peers have taken note of his approach to business. Gilbert's service to the industry was recently recognized by the Industrial Supply Association, which named him the 2019 recipient of the John J. Buckley Lifetime Achievement Award.
"He has had such a positive impact on so many lives, including my own. He is the kind of man who makes you want to be a better person," says Cathy Pendrick, customer service director for Quality Mill Supply, who first met Gilbert more than 20 years ago when she was the customer service manager for Sandvik Coromant, a long-time supplier to Quality Mill. "I am proud to call him my friend and proud to work for his family-owned business that prides itself on taking care of customers . . . and then some!"
Gilbert first became involved in ISA at the urging of Kevin Boyle from Loctite. He started volunteering on various association committees, served on the board and the executive committee, and was association president in 2008-2009. Throughout his tenure, he built strong relationships with people who transitioned from being business acquaintances to become friends.
"Alan is a highly respected industry professional because of his dedication to inclusion of fresh ideas and his infectious energy. There is no task too big for Alan to tackle and he does it through team work," says Kathleen Durbin, CEO of General Industrial Tool & Supply in Burbank, California, and a previous recipient of the John J. Buckley Lifetime Achievement Award. She adds that Gilbert has an exceptional ability to lead people because he leads with vision and instills a sense of confidence and pride in the teams he develops. Plus, Durbin says, he is always the most fun executive in the room.
"We try to have fun and work hard at the same time," Gilbert admits with a sheepish grin.
He is well known for encouraging employees and colleagues to embrace their silly side, often presenting homemade videos at ISA board meetings or convincing executives to dress up in costume for a hilarious rendition of "Mamma Mia!" at a dinner event.
Mary Ritchie, a former director of membership services for ISA, recalls the time when Gilbert had just joined the ISA board of directors. Ritchie was the team mom for her son's baseball team and had inadvertently sent a message to the board instead of the team letting them know their new uniforms were ready and they should arrive in uniform.
"When I walked into the board reception later that day, there was Alan standing in a baseball uniform!" she says.
Gilbert's penchant for humor doesn't preclude colleagues from taking him seriously. John Jacobsen, president of Quantified Sales Training in Unionville, Connecticut, who previously served as director of channels for Sandvik Coromant, says he often turns to Gilbert for advice when seeking input from industrial supply channel executives.
"I always remember seeking advice from Alan when we were exploring a variety of channel development opportunities, and when we were confronting various channel conflict issues. Alan would always begin by listening to all sides, and then draw upon his wisdom and experience to offer his advice and recommendations," Jacobsen says.
Similarly, Tom Haag, president of Kyocera SGS Precision Tool in Munroe Falls, Ohio, calls Gilbert the consummate professional and the premier example of servant leadership in the channel. "His strong, moral character shines in all his actions, whether it is leadership in the entire organization as president of ISA or posing as a waiter for the committee luncheon that needed some help behind the counter," he says.
Gilbert currently serves as company chairman and his son, Evan, is president, continuing the family legacy. Before coming to work at Quality Mill, however, Alan insisted that Evan first spend about five years working somewhere else because he wanted his son to gain valuable business experience outside of the family business.
"As a son, there is no greater honor in a family business than the opportunity to follow in your father's footsteps," Evan Gilbert says. "The legacy of Alan Gilbert at Quality Mill is one of leadership by example. When you lead by example, you tend to get the most out of your team."
This article originally appeared in the May/June 2019 issue of Industrial Supply magazine. Copyright 2019, Direct Business Media.
COMMENTS: 0
---