Give 'em a hand
by Rich Vurva
The goal of every warehouse manager is to make sure orders are picked, packed and shipped as quickly and efficiently as possible to get into the hands of customers. Everything from the design of the warehouse to the tools that warehouse employees use in their daily jobs, such as bar code scanners and labelers, is designed to improve warehouse productivity. Here's a brief look at some of the solutions available today.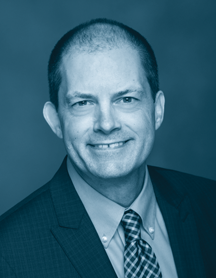 ID Label Inc.
Neal Lulofs, chief marketing officer
www.idlabelinc.com
The rise of online sales is a blessing and a curse for many warehouse operators. You can't understate the impact of e-commerce on the distribution and warehousing space. The huge increase in SKUs and inventory volumes in these facilities has put pressure on traditional processes for managing inventory and throughput as facility managers try to keep pace with demand for rapid order fulfillment.
Not surprisingly, automation and technology are critical components of this evolution. Modern distribution centers are being customized to handle smaller orders with more frequent shipping. The customization is changing the way workers pick orders. It also means reconsidering the layouts of warehouses to drive maximum efficiency and productivity.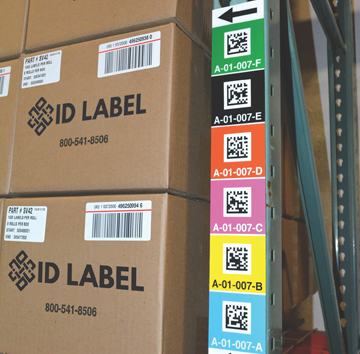 For ID Label, we've responded with new products that make it easy to relabel rack locations, which is a more common occurrence today. We're also seeing great interest in our turnkey installation services where we provide start-to-finish project management for the manufacturing and installation of all your warehouse labels and signs, whether for new distribution centers or existing facilities undergoing expansion or reconfiguration.
We offer a wide range of warehouse labeling, signage and installation services to both end users and distributor/reseller partners.
All of our solutions are custom designed for our clients' specific operating environment and application. We are subject matter experts in this niche area of your operation, so we use that expertise to help clients meet their unique inventory challenges and objectives. That might mean providing ultra-durable labels that can stand up to daily encounters with forklifts. It might mean formulating a durable label with a strong adhesive for a wet or freezer environment. It might mean partnering with a WMS integrator on delivering and installing custom labels to support your system upgrade and go-live date.
Warehouse and DC managers want more leeway to slot their products in a way that maximizes use of space and improves picking efficiencies whenever they can. That can mean a greater need to relabel pallet locations with more frequency than was typically done in the past due to changes in product demand, higher return volumes or seasonal requirements, for instance.
We designed two newer products with this need in mind. Clean Release is a removable warehouse label that can be easily removed and repositioned to accommodate inventory location changes. Beam Renew is a custom-engineered cover-up solution that applies directly over old or damaged barcode labels without the time and expense of cleaning, scraping or painting.
We're continuously developing new products and investing in new manufacturing capabilities to meet the changing needs of today's warehousing market. It's definitely an exciting time for our industry.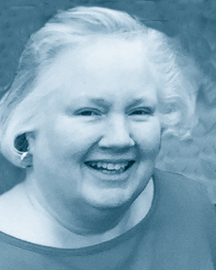 Epson Labelworks PX
Linda Law, president
www.labelworks.epson.com
One trend with direct impact on the industrial labeling market is the increased adoption of standardized operations methodologies, such as 5S and others, which are designed to eliminate waste, streamline production, and optimize efficiencies. The right labeling solutions improve these efficiencies.
To meet this demand, Epson Labelworks PX offers labeling solutions that enable distribution centers to produce durable labels that include barcodes and QR codes on-demand. These codes contain information such as allocations, restocking schedules, safety information, shipping instructions, and in-house regulations that apply to a given part number or product.
A second trend among distributors is the adoption of digital technology and the move away from paper-based systems. Today's labeling solutions must support this by providing access to operational information with a scan of a coded label.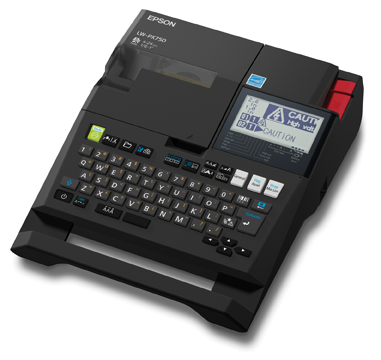 A third trend relates to the fact that industrial distributors are adopting mobile printing technology to enable workers to print labels wherever and whenever they need them. The ability for workers to print labels on the spot eliminates the need for them to crisscross the warehouse to access a centrally located printer, which instantly increases productivity. We designed each of our label printing solutions to offer the benefit of portability.
Increasingly, people want technology at work to be as easy to use as the technology they use outside the workplace. To meet this demand, Epson Labelworks PX label solutions simplify the user experience with mobile apps and printers.
In addition, users are looking for specialized label materials that match their applications and environments. They are no longer satisfied with trying to make one type of label material fit every application. For this reason, we offer an array of colors and label materials including magnetic tape, heat shrink tubing, vinyl self-laminating labels and more.
Epson Labelworks PX offers mobile and desktop label printers designed specifically for industrial use. The features and functionality we design into these solutions provide unique benefit to distributors, including:
One printer, multiple uses – Users gain the versatility to meet their needs with a single printer. Whether they need to print on a specific label material (magnetic, heat shrink tubing, vinyl, etc.) or produce a specific type of label (barcode, QR code, safety symbols, patch panel, or most other applications), a single Epson Labelworks PX printer can handle a wide range of jobs.
Mobile printers with desktop versatility enable users to operate the printer with software, apps or as a stand-alone device.
Cost-saving functions – We design printers that save supply costs by offering more tape per cartridge than competing brands. Additionally, users can eliminate tape waste (and the need to use scissors) by setting label margins to as little as 1mm. Plus, we warranty our printers for life, which is the strongest warranty in the market.
Customer demand and requirements drive the innovation occurring in the label printing industry. At Epson Labelworks PX, we see requirements emerging that support the development of innovative new printers, including handheld printers for RFID; handheld printers that can scan and then print the scanned image; handheld printers that print multi-colored labels (especially important in the GHS and safety areas); and handheld printers that use Bluetooth technology integrated with head-mounted capture devices and displays.
We believe that two qualities will always distinguish the leaders in this market:
Durability – Durability of printers and the labels they print is key. Labels that peel, fade or smudge over time offer little value to a distribution center that relies on the information labels hold to operate efficiently. Printers that break easily when they fall from a ladder or are accidentally dropped are not fit for a busy distribution center.
Economical to Operate – When factoring the cost of labeling, one must consider not only the outright cost of printers and supplies, but also the time it takes to encode and print complex labels. To be economical, printers must be easy to use. Moreover, label tape cartridges can be expensive. Printers that leave excessive margins waste valuable and costly tape on each label printed. In many cases, workers must trim these wide margins manually with scissors, which also costs time and money.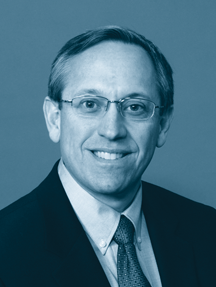 Zebra Technologies
Mark Wheeler, director supply chain solutions
www.zebra.com
As the impending end of support for Windows-based mobile devices rapidly approaches, functional and even security updates will no longer be available, posing operational issues for distribution centers, branches and field operations that widely utilize these aging devices. Companies need to start upgrading to enterprise-class Android-based devices or risk slowing down the productivity and efficiency of their operations. Zebra is the leader in enterprise-grade Android-based mobile computing solutions and currently owns more than 60 percent market share. Offering the largest and most diverse selection of enterprise-grade mobile computers – including handhelds, tablets, wearables and vehicle-mounted mobile computers – Zebra gives a performance edge to help those at the front line of business succeed through increased productivity, improved operational efficiency and enhanced customer service inside and outside the four walls.
A second emerging trend is the adoption of multi-purpose mobile computers to help streamline workflows and increase worker productivity. According to Zebra's recent Future of Field Operations study, handheld mobile computer usage with built-in barcode scanners is forecasted to grow by 45 percent. The industrial branch commonly suffers from having a limited staff, which is responsible for executing various warehouse functions including receiving, put-away, replenishment, cycle count, pick, stage and load and ship.
Oftentimes, that same staff is also responsible for managing retail functions at the counter for walk-ins, as well as managing inventory out on the showroom floor. This can negatively impact productivity, as workers need to keep track of barcode scanners, computers and other devices to execute efficiently while switching back and forth between different job functions. Zebra has made significant investments in its line of handheld mobile computers, which feature integrated scanners and cameras in addition to functioning as a multi-purpose device. In addition to lowering business costs, implementing enterprise-grade mobile computing solutions that streamline all work functions onto one device can help increase worker efficiency, improve communication between staff and reduce the need for more employees.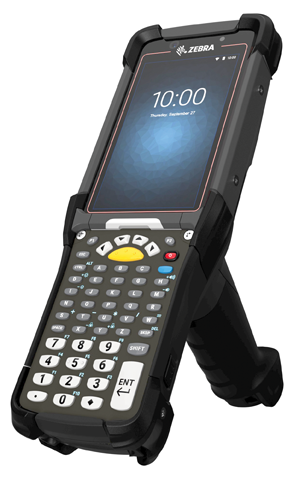 Zebra offers distributors a wide selection of enterprise-class mobile computers, scanners, printers and software solutions designed to empower workers at the edge with tools that streamline operations and increase productivity. These solutions include:
Purpose-built rugged mobile computing solutions featuring superior data capture capabilities help streamline workflows, improve staff communication and increase efficiencies during inventory control, sales operations and mobile route delivery.
Rugged and ultra-rugged handheld barcode/RFID scanners that combine industry-leading data capture with enterprise durability to increase accuracy and productivity.
Voice-directed and wearable solutions such as arm-mounted computers, hand and finger-worn scanners that enable high volume material handling tasks like picking.
Mobile and fixed barcode printers that efficiently produce high-quality, durable labels for the warehouse, branch and field operations.
Integrated business software tools that provide centralized fleet management, enabling IT to deploy, manage and gain visibility into the entire network of Zebra mobile computers, scanners and printers.
Suite of end-user apps, app development tools and utilities that improve the security, manageability, integration, deployment and performance of Zebra mobile computers, scanners and printers.
Zebra's new MC9300 mobile computer is an evolution of the world's best-selling enterprise-class mobile computer enabling businesses to modernize their mobile solutions to keep up with the growing demands of e-commerce while reducing training, improving fulfillment accuracy and increasing productivity by 10 percent compared to competitive devices. The MC9300 combines a rugged, innovative design with improved performance supported by the Android OS and features both a touch screen and a choice of six keypads, as well as the latest data capture advancements.
Designed to give a performance edge to those on the front lines of business in warehouses, manufacturing, logistics and back-of-store retail environments, the MC9300 is ideal for inventory management, receiving/put-away, returns processing, cross docking, quality control, parts tracking and price audit applications. Its advanced scanning technology can read direct part marks (DPM), dot peen and laser-etched barcodes and quickly capture 1D or 2D barcodes in virtually any condition and from three inches to as far as 70 feet, providing the flexibility to scan items in small bins or pallets on the uppermost warehouse racks.
The new TC8300 touch computer and ATR7000 RTLS reader provide companies with a performance edge through improved worker productivity and increased real-time visibility into business operations in industrial environments. The Android-based TC8300 touch computer features an innovative design engineered to reduce muscle effort and is optimized for picking and new augmented reality (AR)-based applications. Zebra is also increasingly incorporating more location-aware technologies into our solutions to increase operational visibility and enable businesses to get a better handle on their assets, employees and operations. The ATR7000 RTLS reader provides increased visibility into where inventory, forklifts, equipment and even workers are located. Additionally, it can determine whether they are on the move and in which direction they are moving, helping improve workforce productivity and operational efficiency. By providing improved inventory accuracy, distributors can reduce shrink, improve customer service and reduce costs.
This article originally appeared in the May/June 2019 issue of Industrial Supply magazine. Copyright 2019, Direct Business Media.
COMMENTS: 0
---