Cut costs and boost service without adding technology
by Dick Friedman
Distributors don't need to spend money on expensive technology in order to cut costs and increase customer service. Here is a checklist of actions every distributor can and should take.
INVENTORY
With inventory at the lowest level in decades, there are two dangers to avoid: not having enough inventory to provide a satisfactory service level to customers; allowing the level of inventory to grow faster than sales. Even if
the level of inventory is already too high, first focus on controlling its growth, then deal with handling the excess.
Service level. Make sure that computer-generated service level reports measure service level from the customer's viewpoint. One hundred percent service means that a customer received everything originally wanted, when wanted. Instruct customer service reps to enter data for all items and all quantities wanted, even those for which a rep knows there is a shortage or stock-out, tells the customer that, and will cancel or back order an item / quantity when completing order entry. Make sure that cancellations/backorders reduce service level.
But, service level reports can be misleading because they reflect mistakes made in the warehouse, as well as insufficient inventory (see "Warehouse," page 42). So, before reading service level reports, read "warehouse performance" reports, note the level of mistakes that affect service level, and make mental adjustments when checking on service level.
Monitor service level by customer in total and by product group / line; anything below 96% is a problem. Be prepared to obtain service level reports for specific customers, with the data shown by individual item, and for specific items regardless of customers. Religiously read service level reports every month; if possible, every week.
Skyrocketing inventory level. This situation should be attacked before looking for excess inventory because, as most distributors know, these days there are no happy solutions for excess inventory. So prevention can avoid having to deal with unhappy, money-losing solutions.
Technically, the items to look for are those where the recent rate of inventory growth exceeds the recent rate of sales growth by an unacceptable percent. Using the system's report generator, use the month-end inventory balance for each of the prior six months to calculate the growth rate. And use the sales in each of the same months to calculate the growth rate of sales. If inventory growth exceeds sales growth by more than X %, show data (sales and inventory) for the item on a report.
For distributors not inclined to use a report generator, a report of day's supply-on-hand is an approximate way to find potential problems. Sequence the lines on the report by velocity code (e.g., "B"), then within velocity, by decreasing day's supply. When reading the report, remember that as the velocity decreases, the day's supply tends to increase because of purchasing minima; examine each velocity group by itself. There is no magic number of day's supply that is considered too much, but some distributors would use 30, 60 and 90 for A, B and C items. Remember, this is an
approximation.
Excess inventory. Forget about turn-and-earn, day's supply-on-hand, no sales in X months, and other measures that ignore the reason most distributors are in business – to earn a healthy profit. Use the GMROI report to identify items that need corrective action, those with a low return on investment. These items might include some with inventory levels not considered excess, as well as items with levels considered excess. Identify those items for which slight price increases would yield acceptable GMROIs. For the others, take the actions that were – or should have been – taken when sales were booming.
WAREHOUSE
Warehouse performance. As with inventory levels, warehouse employment is at the lowest level in decades, which can result in more mistakes being made than in
the boom days, when warehouse people had time to
do things right. Those mistakes would be caught by customers, because there are fewer warehouse people to look for mistakes and take corrective action.
Start by reading any "warehouse performance" report (mentioned previously under Service Level) that shows the level of mistakes that were made in the prior month; a weekly report is better. Investigate the causes of high levels of mistakes that impact customers, and change procedures / controls / forms in order to prevent or minimize those kinds of mistakes. Then investigate the causes of high levels of mistakes that reduce productivity and take action to reduce wasted time.
Warehouse check up. Even if warehouse performance is good, a warehouse check up may improve performance. Start by walking through the warehouse at a busy time, and observe whether it is organized in a way that prevents mistakes and enables efficiency. Make changes that don't take much time or money yet could prevent future problems; after a few months, consider those changes that do take time or money.
Go back to the receiving area and walk downstream, observing all warehouse activities. This may have to be done at two different times. Determine if procedures and controls are in place to prevent mistakes, or at least catch them before customers do. Also examine computer- generated forms and any pre-printed forms that are filled in by hand; some forms encourage mistakes. Begin in the receiving area, the place where many downstream problems are created, then on to put away, replenishment, picking, QC and loading. As with the check up, first make those changes that don't take much time or money, then the ones that take resources.
Of course, even after making changes, continue reading the warehouse performance reports.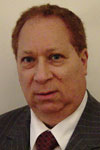 Dick Friedman is a recognized expert on warehouse operations, WMS and warehouse technologies for fastener, tool, industrial and MRO distributors. He is a Certified Management Consultant and is unbiased, so he does NOT SELL computer systems, WMS or warehouse technology. He applies more than 30 years of experience to help distributors objectively determine if a WMS or any warehouse technology would be worthwhile. He also helps prevent warehouse errors and increase productivity, often through inexpensive, quick changes that don't require a WMS or any technology. Call (847) 256-3260 for a FREE consultation, or visit www.GenBusCon.com.
This article originally appeared in the Nov./Dec. 2010 issue of Industrial Supply magazine. Copyright 2010, Direct Business Media.
COMMENTS: 0
---