Navigating order management around the holidays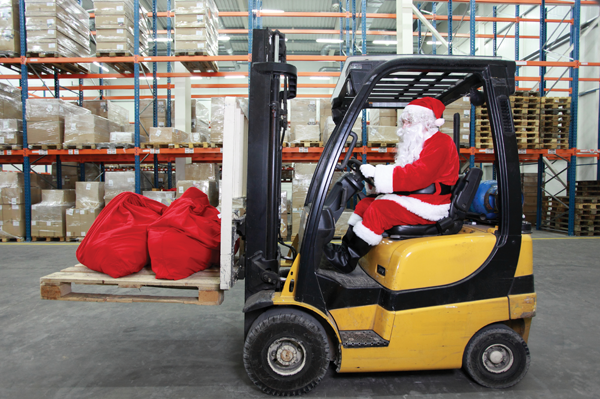 by Maggie Bendis
One of the most difficult areas of the supply chain to optimize is order management. Efficient order management is often the deciding factor in the continued viability of a distribution operation. While procurement and order fulfillment could be seen as two separate stages, they are integral to order management and utterly dependent on one another.
The procurement process may seem a simple linear process based on the number and type of orders received, but managing orders is rarely this straightforward. There are 10 different stages to the procurement process – everything from identifying a need for goods to submitting a purchase order to three-way matching during inspection – that need to be accounted for with every order.
With every procurement purchase, distributors also need to be aware of different item lead times, possible supplier disruptions and demand changes. Not only that, but seasonal variations in demand require adequate forecasting to ensure there is sufficient stock to satisfy demand; this also needs to be balanced against supplier lead time. Overall, procurement takes a great amount of time and thought to do properly – and it doesn't end there.
In distribution, holidays are another variable that affects the supply chain. Before considering the impact of holidays, it is important to view distributors as part of a wider supply chain. Industrial distributors need to take into account the schedules of the manufacturing and assembly plants, facilities and refineries that they supply. This in turn will dictate how industrial distributors place their own orders and schedule their own calendars.
Holiday periods throw schedules into chaos; manufacturing plants and refineries often work with skeleton crews to keep costs down or completely shut down for repairs and maintenance through holiday seasons while beefing up their distribution to meet increased customer demand.
For manufacturers and distributors, production is the priority. Routine operations get the bulk of the budget and planning while non-standard operations such as repairs and maintenance, get pushed to the back burner as the year winds down and budgets are exhausted.
With so many changes, they need to prepare far in advance for these operations. This means that industrial distributors also need to be prepared in advance, before their demand changes.
Holidays that pose a challenge
In the United States and Europe, there are a number of fixed holidays, but holidays celebrated abroad are also a consideration with a global supply chain. Distributors should plan for adjusted replenishment and for adjusted order fulfillment around these main holidays:
Christmas/New Year. Depending on what they produce, manufacturers face different demand around the holidays. For some manufacturers, their products are in high demand as holiday gifts. For others, demand remains much the same or even reduced throughout the holidays. When it comes to order fulfillment for their customers, though, manufacturers are under pressure to meet their own demand.
This leads to a surge in production before the holiday season begins and plants start shutting down. Manufacturers try to plan their demand through the holiday season and work to produce what they'll need to cover demand while the plant shuts down. Consequently, industrial distributors will need to be ready for increased demand even further in advance as manufacturers order the materials they need for this increased production.
Chinese New Year. This holiday differs from Christmas/New Year in that it signals a major disruption in replenishment rather than order fulfillment. The date of this holiday varies, but typically starts at the end of January or the beginning of February and is celebrated with a two-week (often longer) holiday for Chinese workers. Many manufacturers in China supply to U.S. distributors, so this holiday can cause supply problems that last until March.
This is especially difficult for U.S. manufacturers and refineries as they are working to catch up production after the Christmas/New Year holiday. Distributors need to take this into consideration when it comes to order planning.
Keeping up with order fulfillment
Distributors should follow a number of best practices in order to keep an efficient supply chain over the holiday period, as disruptions come from both ends of the supply chain.
Keep communication open. Keep in mind that you are not the only distributor planning for the holidays; suppliers are feeling the pressure even more acutely. By notifying your supplier of your intended orders early enough and keeping their calendars in mind, you'll have a better idea of when to place your orders, and you'll also nurture a valuable supplier relationship.
Keeping lines of communication open with your customers is equally important. You should know in advance what they'll need to fulfill their orders so you can plan your own orders accordingly. This is the best way to be certain of your demand. By knowing your customers' schedules, you can know what they will need from you throughout the year.
Forecast effectively. Distributors need to accurately predict what items will be in high demand during holiday periods. This is the first step to effectively managing procurement and fulfillment. Looking at historical demand is a good indicator for what products will be in high demand.
Forecasting accurately for the Christmas/New Year holiday season is especially important as supply disruption immediately follows in the form of Chinese New Year at the beginning of the year when manufacturers and refineries are working to catch up after holiday closures.
Replenish early. Set up your calendars to order forecasted items in time. To replenish early enough, you also need to take lead time for each item into account; it's not enough to just order early, there needs to be time for your suppliers to fulfill your orders.
Organize your warehouse. Make fulfillment as easy as possible for your team by organizing your warehouse to optimize packing and shipping. One way to organize is with ABC analysis; this groups items based on demand per unit and makes the "A" (highest demand) items the most accessible.
Streamline processes. In line with organizing your warehouse, make sure that all of your supply chain processes are as seamless as possible tol help you better manage holiday demand. Automated warehouse management improves speed and efficiency, reduces staff costs and reduces the scope for errors.
The holidays present a unique challenge to distributors when it comes to planning orders and time management. While distributors face increased demand from their customers, they also must navigate their suppliers taking time off and their customers shutting down for the holidays. Distributors need to be proactive and plan for holidays well in advance; coordination and communication with suppliers and customers will ensure a profitable holiday season and help foster an efficient working relationship.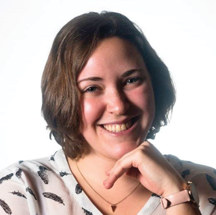 Chicago-based Maggie Bendis is a marketing specialist for EazyStock, an inventory optimization solution. She creates guides with industry news and best practices for wholesale distributors looking to optimize their supply chains.
This article originally appeared in the Nov./Dec. 2017 issue of Industrial Supply magazine. Copyright 2017, Direct Business Media.
COMMENTS: 0
---