Customer Segmentation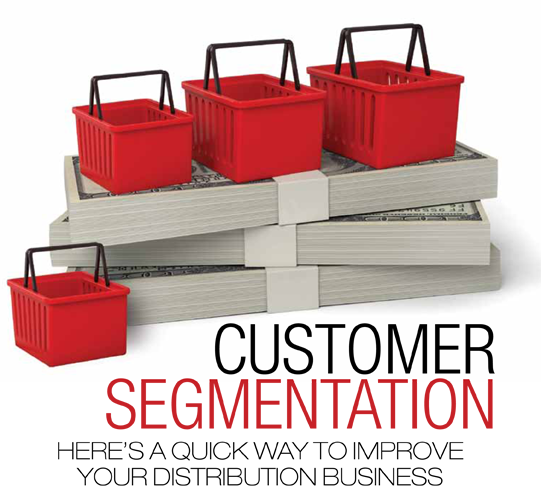 by Nelson Valderrama
For me, the easiest way to understand complex concepts has always been to see them in a real-world context.
So today I'm going to share a recent client exchange which I think perfectly sums up one of the most basic principles of business analytics: customer segmentation.
Diagnosing a Simple Problem
This client — a mid-sized hardware distributor with 1,000-plus accounts serving OEM, MRO and various contracts — presented me with a familiar challenge: Their revenue was growing; they were considering revamping their e-commerce; and they started wondering, how were they going to manage their pricing through all these channels?
While talking with the client about how they classified their customers, I confirmed what I have experienced time and again in the course of doing due diligence for private equity firms. All owners know by heart almost everything about their top 10 percent to 25 percent of customers, but when asked about the customers in the middle of their profit range, they barely have a word or two to describe them.
I asked this client, "Why are you giving better pricing to some of the guys in the middle of the list than the top ones?" After a couple of seconds of silence he realized that he didn't know for sure.
Segmentation is a Surefire Fix
I described to our client that a simple but comprehensive customer categorization (also known as segmentation or stratification) could be a good framework for his organization (not just him or the pricing guy). Simply put, through categorization, when anyone at his company was talking about "Account XYZ" they would know immediately if that account was a "Core," "VIP," "Standard" or "Drain" account.
So what do these mean?
For a Core account, a segment that typically represents more than 50 percent of your total gross margin dollars (GM$) you do almost anything. VIP accounts are just shy of being Core accounts, so you want to really focus on nurturing and developing them. Standard accounts are your come-and-go customers that provide a nice GM$ at lower cost to serve. And the Drain accounts are actually losing you GM$, meaning it's time to review the cost to serve them.
This categorization or segmentation method has been used for decades in the B2B world, especially by the biggest companies in our field. For example, Grainger has Wall Street talking about its mid-size customers and how that segment is growing by double digits. But the reality is that when you dig into Grainger's financials, the revenue from that segment only represents 12 percent of their customer base!
Finding Real Profits Hidden in Plain Sight
When we completed my client's customer categorization, the list of his Core customers came out as expected — but the remaining accounts were where the fun began.
Much to his surprise, a couple of my client's accounts surfaced as true VIP customers, with obvious potential for growth. When he compared the gross margin percent between Standard and Drain accounts, he realized that he could easily improve his pricing approach as well as the cost-to-serve accounts — a prime place for e-commerce to play a critical role.
Applying Analytics to Your Business
There are thousands of mid-sized distributors just like my client that are trying very hard to better understand their real opportunities. Customer categories are a simple and easy framework you can apply right now to start seeing the way to a clear strategy.
Taking it one step further, segmentation allows you to run programs or initiatives across a single category without affecting the other ones. Maybe you launch automated marketing for only VIP accounts, or run a programmatic review of pricing for only Drain accounts. You could start doing customer profitability tests for all Core customers, or test your e-commerce initiative with only Standard customers.
What I like the most about running programs or initiatives across a customer category is that you can set goals, and more importantly, measure results.
Let Predictive Analytics Software Do the Heavy Lifting
If customer segmentation is new to you — or even if you've been doing it for years — the process can seem understandably taxing. Endeavors like these are exactly why we built Intuilize, a predictive analytics software designed specifically for mid-sized industrial distributors.
Intuilize can automate essential business intelligence practices like segmentation, as well as help you run programs, evaluate tactics and even make recommendations for finding opportunities hiding in the data you already have.
Our industry is evolving faster than ever before. Arm yourself with the weapons to get the most out of your customers now.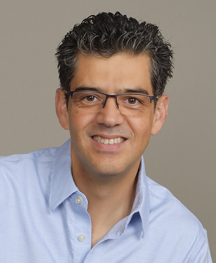 Nelson Valderrama is CEO of Intuilize, a Software-as-a-Service platform that specializes in helping mid-sized distributors transform data into profits. With more than 22 years of experience as P&L manager and executive for major PE firms and industrial distributors, Nelson has dedicated his career to helping businesses uncover hidden competitive advantages and unleash the power of data. For more information or to learn more about using the data you already have to improve your bottom line, contact him by email at nelson@intuilize.com or visit www.intuilize.com.

This article originally appeared in the Nov./Dec. 2018 issue of Industrial Supply magazine. Copyright 2018, Direct Business Media.
COMMENTS: 0
---