The Digital Transformation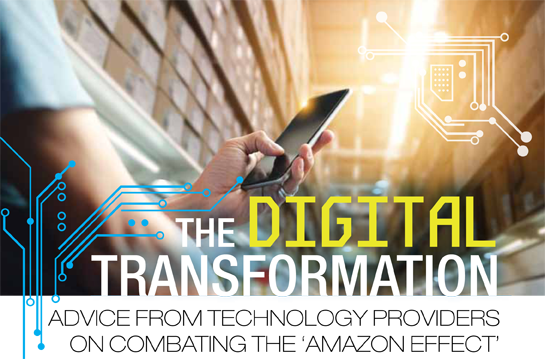 With the growth in e-commerce and competition from companies like Amazon Business, independent distributors are determining how their companies can compete in the new digital environment. We reached out to software providers to get their advice on this timely topic. Here are their responses.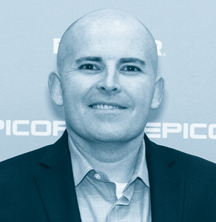 Tony Corley
Director Customer Sales
Epicor
It's important for distributors to understand their markets, who their target customers are, and the needs of those customers. With that said, in certain markets and with certain customer types, you can still compete without offering e-commerce. I've had distributors tell me that "there are customers who will always order via my inside team." This is true, however, the size of the market where e-commerce isn't a necessity is shrinking. More importantly, a well-defined e-commerce strategy should help you keep those old-school customers, reach new customers and markets, and reduce the cost to serve your customers.
An essential part of e-commerce is online ordering. But there is much more to e-commerce. Think of all the non-sales related tasks your sales team performs each day: retrieving copies of invoices, tracking down proof of delivery, fielding "where is my stuff?" calls. These are just a few of the tasks that customers can perform along with online ordering on a web storefront solution like Epicor Commerce Connect. This frees up your sales team to focus on sales. Additionally, there are ways to streamline the order process using tools like Epicor's AutoOrder.
AutoOrder converts faxed and emailed purchase orders into sales orders in your ERP system, eliminating the need for your sales team to manually enter those orders.
What steps should distributors take now?
Embrace change. Change is constant – people need to continually improve.
Continually evaluate your processes and tools for opportunities to improve. Distributors need to constantly look for tools to help improve their business. A great example is artificial intelligence. Epicor Virtual Agent (EVA) is a new enterprise-wide digital agent designed to help users work smarter and accelerate pace of operations across the business more easily. It is developed to execute tasks and recommend, predict and adjust actions within set parameters. EVA appears on-screen as a virtual assistant that users can access via text or voice to transform data into visual information creating an intuitive experience to complete actions. Powered by Natural Language Processing (NLP), users can access EVA from their mobile devices and the agent will deliver targeted information to help them make better, faster decisions. EVA also uses artificial intelligent (AI) capabilities to proactively deliver alerts and carry out targeted actions based on combinations of events, market statistics and historical data. Designed to extend and support the workforce, EVA can contribute timely insights that improve accuracy, spot problems, and can even forecast and automatically adjust production or distribution levels in-line with customer demand.
Evaluate the competition. Look at what Amazon, Fastenal and Grainger are doing.
Listen to your customers. Ask them what they need/want from you; your customers don't want to be told how to do business with you. They want to do business with you the way they prefer, whether that's an e-commerce site, with a field sales rep, or with an email to your customer service team.
Incorporate item and customer stratification. Stratification involves classifying items and customers into categories. Items might be classified by product code, velocity or even velocity within product code. Customers might be classified by type, sales volume and geography. Pricing is then structured to find the optimal price for each customer/item classification. Essentially, this means you find the price that allows for the highest margin you can obtain while still retaining the customer's business.
At Epicor, we understand the needs of distributors and have developed an end-to-end solution with the right tools to efficiently procure, assemble, ship and deliver the goods your customers want, when they want them. It's one thing to understand the supply chain management (SCM) needs of your organization but executing at peak performance requires embedding the supply chain processes within an effective and efficient enterprise solution.
With more than a half-century of experience, Epicor helps distributors grow sales, improve margins and increase productivity with enterprise resource planning (ERP) systems that keep them healthy and thriving in today's highly competitive marketplace. Epicor Prophet 21 is a leading ERP solution for wholesale distributors that combines proven distribution expertise with a web-enabled infrastructure and modern technology stack. Cloud and on-premises deployment options are available.
A real differentiator in the age of Amazon is to create the ability to anticipate a customer's demands and automatically replenish their inventory, something an e-commerce site can't do. An example of this is Epicor customer Jergens Industrial Supply (JIS) which improved productivity by 30 percent with the implementation of IoT Express order buttons and Epicor Prophet 21 software to support on-premises remote product resupply. They spread these Express buttons to their customers, and when pressed, the Express button sends an order to JIS that includes the part number and the amount of product that needs to be replenished.
Explore value-added services as another revenue stream. It's true that value-added services will differentiate your company from the competition and foster goodwill with your customer base. However, there's nothing noble about giving away services for less than they're worth. From inventory management to consultative services, distributors may be missing out on larger revenue streams that can improve their bottom lines.
When exploring how to price value-added services, look at the value of the service itself, the market standard, and what the customer is willing to pay. If you're considering beginning to charge for something you had previously provided for free, you'll want to analyze your strategy based on these aspects, plus you need to factor in your goals.
Many of our customers are extending value-added services to their customers by providing equipment rentals which augment the products purchased. Other customers are finding that offering manufacturing services to pre-build or assemble components into a larger finished good is a great way to add value and deepen customer loyalty. Whatever method of providing value-added services fits your company, Prophet 21 is ready to help your business drive growth and deepen customer loyalty.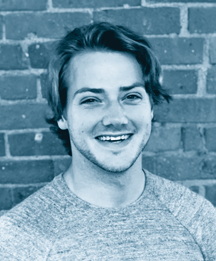 Matt Harrison
eCommerce Product Manager
DDI System
A digital presence is no longer an option, it's a must have. Distributors need not be looking to compete against large e-commerce competitors, but to exist alongside them. To do so, they must deliver value and create an intimate, exceptional customer experience. Distributors should look to technology partners well-versed in distribution business models, committed to innovation and those who provide a true technology partnership.
This new digital era is making it easier than ever to have a digital presence and provide the 24/7 access your customers expect. ERP software companies, such as DDI System, are providing distributors with end-to-end business solutions completely tying all elements of business operations together with e-commerce strategies. For example, with Inform ERP and Inform eCommerce Pro (DDI System's new next-generation e-commerce product) distributors can pull product content from any provider into their entire business system. By doing so, they are able to deliver finite details, specs and product images for any SKU throughout all aspects of business including webstores, quotes and sales orders.
When these details are threaded within a distributor's webstore, the distributor becomes more prominent in online search results. As the buyer moves through the search process, they are presented with compatible parts, related products and how-to videos, all contributing to an elite customer experience without even stepping foot in a store. The new expectations of doing business with a supplier from anywhere becomes a reality and thus helps distributors compete alongside the digital giants.
"Inform eCommerce has improved our site functionality and SEO ranking and is also the fastest growing area of our business," says Kevin MacDonald of MacDonald Supply, a DDI System client. "It's a sign of the times that most everyone seems to go straight to Google to find a product. So if you're not at the top of that search, you're going to have a hard time getting attention."
First and foremost, it's important for distributors to align with a technology partner that can provide the breadth of expertise distribution operations require. There are many e-commerce options available for distributors now but very few are skilled in the unique business models and functionality each business requires. Distributors should consider a partner that understands the end-to-end business model and has a commitment to evolving technology.
Be careful not to simply just buy an off the shelf e-commerce solution. Often, these third-party add-ons over-promise and under-deliver, leaving distributors frustrated and unable to meet project deadlines. By relying on a technology partner committed to the distribution business, such as DDI System, you are getting that expertise level of service and knowledge you will come to rely on.
"How you view the value of your ERP partner could be the difference between being in business 10 years from now and closing the doors. With a partner like DDI System, you can move the needle at whatever pace you need. DDI is always working to raise the bar, make it better, listen to their customer base, experience situations from the supply houses' lens. By choosing a partner like DDI you're saying 'I want my business to not just survive, but to win in every category,'" says Mark Chirgwin, director of operations for Bender Supply.
DDI has been a trusted partner for distributors for over 26 years. We know distribution and the challenges facing the industry today. As a result, DDI continues to build innovative technology features, products and services that customers, and potential customers, require to compete amid changing times.
For distributors, this means your ERP software needs to be "smart" from beginning to end. From making every customer connection opportunity count to easily managing online ordering. Every team member should be educated on who is coming through the door, what they are coming in for and how it will affect inventory. One key feature that unites teams with this type of insight is a CRM. In the case of DDI's ERP software, the CRM is embedded throughout Inform to keep track of customer notes, tasks and order details so that customers feel valued from every team member.
Inform ERP also provides deep analytics into inventory to ensure your business operates with fluidity to capitalize on more turns, minimize overstock, and control multi-location inventory and forecasts. Inform makes business management easy with a multi-dimensional price matrix, eliminating the need for individual price update entries and automatically maintaining customer-specific pricing, to maintain healthy margins.
In the wave of digital disruption, DDI System has put an enormous amount of attention on advancing our e-commerce product. In fact, earlier this year, DDI announced the launch of Inform eCommerce Pro, a revolutionary new e-commerce solution completely connected to Inform ERP Software, supporting a leading-edge experience for both B2B and B2C retail shoppers. Inform eCommerce Pro gives distributors full control over the look and functionality of their online web store. Direct connectivity with Inform ERP ensures real-time, customer-specific pricing and branch-level inventory. Live ordering, invoice lookup and sales history inquiries are easily accessible to customers on any device. Product content from the integrated Product Information Management System (PIM) is visible on the e-commerce platform and throughout Inform ERP screens and reports. Enriched product content can come from multiple sources including Trade Service, Schmitt ProfiTools, LightsAmerica, Manufacturer files and more. Utilizing the leading Magento Open Source platform, Inform eCommerce Pro provides easy navigation tools for customers including filterable attributes, multiple image display, in-depth product descriptions, product specifications, related product recommendations and customer reviews, all of which have been proven to increase order totals and likelihood of purchase.
"Inform eCommerce gives our customers a way to get their specific contract pricing and place their own orders instantly, which flow into our everyday processes. They use the customer dashboards to review their past orders, invoice history, and more. Inform eCommerce shows them the data they need to order the products they want, online. From our side, Inform sends us an order notification, automates the fulfillment workflow, and grants us the ability to access order details with just a couple of clicks. It's just easy," says a spokesman for Economy Plumbing, another DDI System user.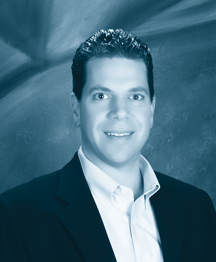 Larry Ward
President
Distribution One
Independent distributors can still compete in commoditized items due to their advantage in expertise that Amazon doesn't care to have. Besides that, however, competition is fierce. To succeed, distributors should implement their own e-commerce solution and also utilize Amazon's structures to increase selling opportunities. It's important to not be afraid of Amazon.
Distributors must have an e-commerce storefront and website with relevant content to attract customers.
They also should push current customers toward e-commerce. It is open 24/7, and reduces manpower needed to process orders.
Regarding Amazon, there's truth in the saying "if you can't beat 'em, join 'em." Distributors must learn to leverage Amazon's significant benefits to their advantage. Putting into place company-wide distribution ERP business software enables the company to operate via one source of accurate product, inventory and pricing data. ERP will deliver ongoing cost savings by streamlining processes and reducing manual errors. Coupled with the proper software integration, ERP software automates the sales and inventory process to provide seamless Amazon selling.
Our Cloud and On-Premise ERP-ONE+ business software delivers interconnected applications that reduce costs and improve fulfillment times. From sales, financial management and purchasing, to CRM, dashboards and inventory and warehouse management, ERP-ONE+ delivers the tools distributors need to streamline and manage all aspects of the distribution process.
To help distributors succeed in the expanding digital arena, Distribution One also provides key integrations for credit card processing, EDI, APIs, shipping, mobile applications and a user-friendly, mobile-responsive e-commerce storefront that enables fast, seamless flow of product, sales and inventory data.
Distribution One also offers ERP-ONE+ connectivity into Amazon to streamline the ordering procedure via auto-updates and rapid processing. Orders and inventory data flow seamlessly between the software and Amazon, providing faster turnaround and enhanced order accuracy. ERP-ONE+ manages real-time inventory levels and reconciles changes to stock due to local storefront sales. Accurate information flow between ERP-ONE+ and Amazon ensures availability of salable items, keeping Amazon and your customers happy.
Another thing to keep in mind is mobile ordering. With so many phones and tablets in operation, it's crucial to make sure that all e-commerce storefronts are mobile-responsive, meaning that a customer has the same, easy ordering experience on their handheld device as they get from a desktop computer. A positive user experience can go a long way to generating added sales and
building customer retention.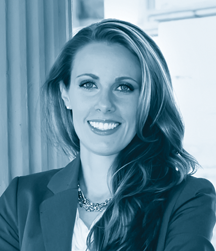 Gina Parry
Sales manager
VAI
Independent distributors can compete in the digital environment with the help of mobile applications such as an order entry app, which gives customers mobile access to check product availability and place orders, or a marketplace application like Seller Cloud, a tool that companies can integrate that manages multiple marketplace listings for them.
Distributors should organize the warehouse in order to properly handle a parcel picking, packing and shipping process. Warehouse automation should be considered and is now more affordable using new mobile technology that will increase throughput, while decreasing errors. Distributors can also focus on the optimization of and trending designs in web e-commerce, mobile applications, search engine optimization (SEO) and integrating with multiple marketplaces.
VAI helps distributors automate and integrate the entire business using the S2K Suite of Enterprise Resource Planning (ERP) applications, which includes AI with S2K Analytics for performance monitoring, warehouse management, suggested purchasing and mobile applications. These applications help businesses to control inventory, reduce waste and employee error, allows the sales team to send orders from the field, and leverage real-time data to optimize distribution efficiency. Available as a cloud option, companies can safely run leaner, quicker and more cost effectively in the cloud, which allows them to compete with and even
outpace competitors.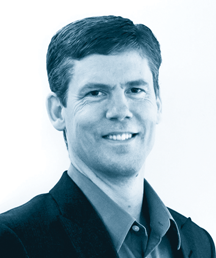 Earl Van As
Vice President of Marketing
Conexiom
Each time a customer reaches out by phone, email or online chat with the hope of interacting with a real human being, a distributor can differentiate themselves from a competitor. Whether that's a large distributor with a robust e-commerce website, a global e-marketplace, or the local competitor down the street, customers want attention and service when they need it. Recognizing the competitive advantage of providing customers with fast and efficient answers on their own terms is the key to customer loyalty and growing revenue.
Robust e-commerce sites use technology, such as predictive product recommendations or a live chat bot, to replicate personalized one-on-one service that a live customer service representative can provide. The idea is to replace a human but still enable personalized customer service. Instead of using technology to give customers a more personalized experience (but never quite replicating a human transaction), why not use technology for how it is best suited, so humans can maximize sales? Look for technology solutions that can free up as much time for sales and customer service reps to focus on revenue-driving tasks: selling and helping customers. One sure-fire step to take is removing administrative, low-value tasks like manual keying of orders.
For most distributors, most orders arrive via email and require manual handling even if the distributor has a comprehensive e-commerce site. Subsequently, CSRs struggle to speedily key in a customer order to ensure delivery commitments are met, while having to prioritize picking up the phone and handling inquires from other customers.
Automating manual processing can offer an immediate ROI and enable CSRs to grow business. Sales order automation increases your levels of digital business, doesn't require your customers to make a change to their preferred ordering channel, and delivers order accuracy, just like EDI. Because it frees employees to offer better service, solve problems and make product recommendations, it strengthens customer loyalty and helps drive growth. Conexiom can replicate the same business rules and processing logic that CSRs currently apply when manually processing the order, but completely hands-free. CSRs now have more capacity to focus on customers, and customers can rely on the distributor to answer the phone and answer their questions, unlike their experience when ordering on a website.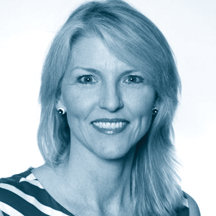 Kelly Squizzero
Director, Industry and Solution Strategy
Infor
Independent distributors can compete effectively in the new digital environment by focusing on their strategic differentiators and finding creative ways to accelerate those advantages. When distributors invest in cloud technology that supports continuous evolution, they can adapt more quickly and easily to new challenges. Distributors should not expect Amazon and other copycat entities to slow down in their pursuit of additional markets to penetrate. Even if you serve a niche market today, there should be no expectation that it will remain yours alone. It's imperative that distributors stay vigilant and explore new ways to better serve their markets.
One of the best ways to stand out today is to use an artificial intelligence (AI) platform to access the vast amount of data that distributors accumulate, and monetize it through unique services and value back to their customers. Additionally, distributors need to embrace a true omni-channel sales approach, so they can support how customers want to engage with them and change the dynamic of that relationship to something
that cannot be swayed by e-commerce giants.
To be best positioned for changes within the industry, distributors need to critically evaluate how they serve customers today. They must also look at how quickly they can adopt new technology to support a deeper relationship with those customers. At a minimum, distributors must offer easy online ordering with flexible payment and shipping options and deliver a personalized experience with real-time access to price, availability and shipping information. To meet these and future needs, distributors require software solutions that can process transactions quickly and seamlessly, regardless of how and where sales are taking place. These systems also must ensure intelligent fulfillment regardless of order origination. Distributors need complete visibility into their entire inventory, so the right warehouse handles an order based on the fulfillment flow and that sold products are replenished in the right quantity at the right location. It's also imperative that your current staff can quickly and easily manage and maintain your online presence without requiring technical or outsourced resources.
Infor offers wholesale distributors not only solutions designed specifically for their industry but also a technology platform that makes AI projects accessible, streamlines integrations, democratizes data and unlocks business potential. Infor solutions are built for innovation, so we can help distributors find easier ways to enhance service offerings, develop new sales channels, highlight their differentiators and build stronger relationships with their customers and suppliers. As a cloud company, we're continually delivering new enhancements to our customers and we're committed to ensuring they receive value from those investments.
Specifically addressing e-commerce and how technology can improve your competitive edge, I think having a platform that is very easy to customize and update by non-technical personnel can be game changing. Your marketing team is likely best suited to design how your products and offers are displayed on your site. What if they could easily make immediate updates, test new configurations, optimize the layout and create different sites for different markets? Infor's platform enables the creation of powerful and beautiful e-commerce engagements that are easy to manage and maintain.
Infor also believes it is critically important for distributors to continue to play active roles in their software user communities and industry associations. With active participation, you can learn from the trials and errors of your peers, discuss challenges and opportunities in
the market, track relevant tech advancements and be inspired. As important as it is to remain close to your customers, it is equally important to consider creative ways to better serve those customers and accentuate what you do better than others.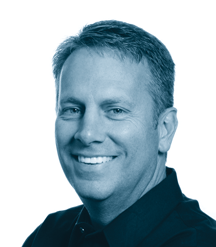 Brent Tippett
Director of Sales
Kerridge Commercial Systems
Ask any independent distributor what sets them apart from competitors, and their answer is almost always service. Distributors also know they must embrace continual improvement to avoid being left behind. One of the greatest opportunities for improvement is making better use of technology, with e-commerce at the forefront.
Customers are more informed than ever before, react more quickly, and want business partners who can provide information faster and easier. If you aren't offering customers the ability to do business with you via e-commerce, then you need to look at other ways to provide information to customers quickly. Response to customers' inquiries must now happen faster, because the customer is accustomed to quick response.
Eventually, one of the best ways to do that is through e-commerce. Not every customer will require it, but the number of customers desiring it will grow faster as they grow more comfortable handling other transactions in that manner.
If an independent distributor doesn't already have an e-commerce plan in place, they need to start learning more about what is available. The more they know now and continue to learn, the faster they can jump into doing e-commerce when they decide to move in that direction. A big change currently taking place is that distributors are replacing their older ERP systems with newer ERP systems with e-commerce capabilities.
Our company is focused on helping distributors do more with less. Helping distributors become more efficient by giving them tools to do things faster and that provide more information is the key. Faster response to customers frees an associate to do even more revenue-generating tasks. Having real-time information at their fingertips is a necessity. We provide them with tools to do more in less processing time, less searching time, less calculating time, and less time asking someone else for help.
This article originally appeared in the Nov./Dec. 2019 issue of Industrial Supply magazine. Copyright 2019, Direct Business Media.
COMMENTS: 0
---