Posted October 29, 2020
M&A Activity Heating Up?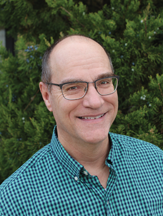 After a brief lull, mergers and acquisition activity appears to be picking up steam in the industrial distribution space. That could be a sign of a strengthening economy or an indication that some owners decided that the COVID-19 pandemic was the final straw for their company.
Some of the more recent moves include the acquisition of Advanced Control Solutions by Applied Industrial Technologies. ACS is a provider of automation products, services, and engineered solutions in the Southeast.
BlackHawk Industrial acquired cutting tools specialist D&L Industrial Supply in Irwin, Pennsylvania, which gives BlackHawk a presence in the Pittsburgh manufacturing market.
Motion Industries acquired Applied Machine and Motion Control, a Kentucky-based supplier of motion control and automation products and services, strengthening Motion's Automation Solutions Group. AMMC primarily serves OEMs in the Ohio River Valley.
Lawson Products recently purchased Partsmaster, an MRO solutions provider with a distribution center in Greenville, Texas. The acquisition is Lawson's seventh and largest in the past five years.
Mallory Safety and Supply, which is featured on the cover of this issue, completed its acquisition of St. Louis-based Wise Safety & Environmental Supply in August. Portland, Oregon-based Mallory has closed on more than 20 acquisitions since beginning its acquisition strategy in 2005. Most of the deals picked up safety specialists, but Mallory has also acquired a handful of industrial and contractor supplies distributors. Company president Tim Loy anticipates more deals in the future.
"One of the main drivers for people selling to Mallory would be that we typically keep almost all their people. We are able to keep growing and fill the people that might even be overlapping in new roles we're creating, because we've got a growth engine behind us and we do it in a way that doesn't mean a bunch of jobs and identities get eliminated," Loy says..
Rich Vurva
Editor/Publisher
Twitter: @IndSupplyMag
This article originally appeared in the Nov./Dec. 2020 issue of Industrial Supply magazine. Copyright 2020, Direct Business Media.
COMMENTS: 0
---