What distributors should know about e-commerce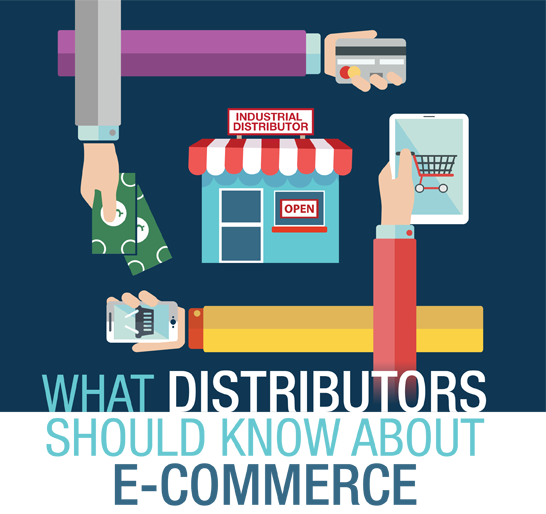 By Scott Benfield
E-commerce has been on the scene in Industrial/MRO distribution since the late 1990s. However, we believe that the modern age of online commerce in wholesale distribution started post-recession. It was around this time that companies such as Grainger, McMaster-Carr, and MSC Industrial began to make large investments in technology and people and to grow online. Their activity followed specialization in software that was specific to the needs of the B2B customer. Earlier systems used proprietary programs or B2C platforms adapted to B2B. There are plenty of old transaction platforms still in use, but they are giving way to software made specifically for B2B e-commerce.
We have completed three research studies on e-commerce since 2013. Two of the studies were sponsored and one was for a private client; all surveyed national audiences. Our 2016 sponsored research reviewed e-commerce for distributors and manufacturers that sold through them. We had 170 distributor and 115 manufacturer responses. The following are highlights of key points from our 2016 and 2015 research.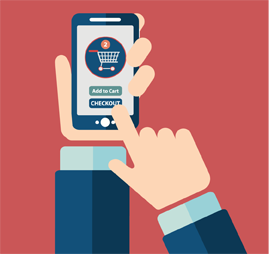 1) E-Commerce is sizable and growing and a "Pareto of Experts" is dominating the scene. MRO customers purchased 23% of their needs online in 2015, and this grows 8% per year. Over 30% of demand will be online in five years. Today, 20% of distributors sell 80% of the online demand and 62% of distributors sell less than 5% online. We call this 20% the Pareto of Experts or POE. However, in 2013, 74% of distributors sold less than 5% online, so the industry, as a whole, is progressing.
2) It takes four pieces of software, integrated with each other and the ERP, to offer a competitive customer experience. A modern B2B e-commerce platform, PIM or product information management software, punch-out, and faceted search are software elements that are used by the leading companies. They have different functions but their integration with the ERP and into the customer experience is paramount. A cost estimate for the software, integration and people to support it is $2 million for a mid-sized distributor.
3) The weighted average of online sales for a distributor shows that 9% of total sales have moved online. Distributors that sell above the average have e-commerce budgets that are 3X larger than those with average sales or below. They also have a 2X ownership of the software in No. 2 versus those below average.
4) Higher online sales equates to larger firms and higher profitability. Firms with over $250 million in sales have a 70% chance of having more than 10% of their sales online. Firms selling over 10% of demand online have a 47% chance of being in the top quartile of industry earnings as a percent of sales versus a 27% chance if online sales are 5% or below.
5) Roughly half of manufacturers say their distributors are slow to engage online, and half, again, say channel conflict is increasing as online sales grow. Manufacturers have limited change options if their distributors don't succeed online. Manufacturer direct to the end-user sales amount to 22% of online demand, and second-party sites such as Amazon B2B and eBay represent 6% of online demand. Existing channel intermediaries represent 71% of online demand, but this is skewed.
6) Manufacturers are increasingly concerned that their distribution is not participating online. Manufacturers will seek out the POE, if they are available, and cover needed geography. If they don't cover a geography where online sales are poor, they will likely drop Area of Primary Responsibility (APR) restrictions. Some manufacturers will engage new channel entrants more readily and all will likely step up their direct-to-customer efforts. They won't lose online sales if their distribution is slow to move online and they won't heed distributor reprisals if they expand distribution to gain online sales.
7) Manufacturer interaction will change as will channel policy. Manufacturers will reduce sales efforts and expect distributors to order more products online. They will pour significant funds into product content from a full-content perspective and continuous update capability. More co-op or marketing development funds will have stipulations that they be used for online demand. And more manufacturers will step up their direct-to-end- user efforts. Finally, manufacturers will want point-of-sale information or they will survey end-customers on their online purchases. In the end, a distributor will be increasingly judged on how much they sell online and if online sales grow.
8) Second party sites such as Amazon B2B and eBay are growing with infrequent items and small customers. Amazon B2B had $3.6 billion in sales in 2015 and grows at a 20% CAGR. However, they are not strong with large customers and large contracts. Why? Existing distributors have added services to their products and provide a highly customized service to customers of unusual size (COUS). These services will keep online specialists at bay, but not forever. Distributors with good e-commerce and additional value-added capabilities are the more dangerous competitors.
9) New models of online distribution will take sales. We count five new models of online distribution. They are relatively small in impact, but they will grow. One model, called Transactional, reduces cost to serve and passes savings on to the customer. As long as the customer can self-serve, the price is hard to beat. Zoro Tool, a Grainger entity, is one of the more successful new models and has grown to $300 million in sales since 2010. It grew over 60% in 2015.
10) If your online sales aren't growing, you are losing potential and maybe existing sales. Online transactions in B2B distribution are entering a growth spurt, as technology becomes accepted and customers demand self-serve options. If your distribution firm is not growing online, you are definitely missing sales potential. If you have not surveyed your customer base for their online purchases and preferences, you will likely be surprised at how much they really buy online.
11) You can have the best technology but still not be a factor online. This is called the Digital Washout, and it typically means that the firm has not changed existing processes, goals, and set a plan for the firm to grow online. We've seen firms that don't have a sales migration plan to move accounts online, who don't have product management or a working taxonomy, and don't understand why these things are needed in the online community. The change to existing functions to support online growth is called the Digital Transformation, and it causes some two-thirds of digital washouts.
E-commerce business in the B2B channel will continue to grow into the foreseeable future. If you want to grow your e-commerce presence, the time to act is now. For information on our white papers on this topic, send me an email or visit the "IS eResource Guide."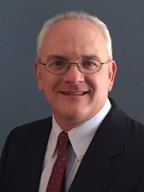 Scott Benfield is a consultant for manufacturers and distributors in B2B channels. He is the author of six books and numerous research studies on changes in B2B relationships and channel structure. His firm's work can be seen at www.benfieldconsulting.com and Scott can be reached at Scott@BenfieldConsulting.com.
This article originally appeared in the Sept./Oct. 2016 issue of Industrial Supply magazine. Copyright 2016, Direct Business Media.
COMMENTS: 0
---