Filling the Funnel
Werner Electric Supply has a five-year plan to double its sales volume
By Rich Vurva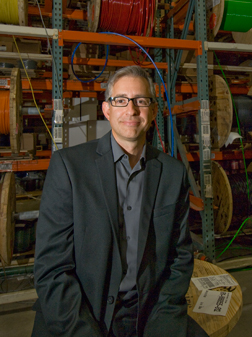 As vice president of electrical products, Dan Ebben heads up the company's non-Rockwell business, which includes pneumatics product assembly.
Having your fortunes closely tied to a single vendor is both a blessing and a challenge. Thanks in large part to its association with Rockwell Automation, Werner Electric Supply has experienced impressive growth.
Founded in 1948 in Neenah, Wis., the company became an Allen-Bradley distributor in the mid-1950s. At one time, about 80 percent of the distributor's business resulted from its relationship with Allen-Bradley (which later became part of Rockwell Automation).
Over the years, Werner built a reputation as one of the top independent electrical distributors in the nation. As the company grew, it acquired other electrical distributors, and now has 11 locations throughout Wisconsin and Upper Michigan. With distribution rights across most of Wisconsin for the Rockwell line, the company maximized that key supplier relationship and began looking into complementary products and services for additional growth.
Today, while Werner remains proud of its association with one of its oldest vendors, sales of Rockwell Automation products comprise about 50 percent of Werner's total business. The percentage of total sales is declining because the company has made a conscious effort to expand into new product categories. With annual sales of more than $210 million, Werner Electric Supply is a distributor of industrial automation, datacom, security, pneumatics, power transmission, electrical, and safety products and services. It primarily serves the electrical control needs of original equipment manufacturers, the maintenance and automation needs of industrial plants and commercial buildings, and the electrical needs of construction contractors.
"Our value to our customers is maximized by delivering as many products and as many services as we can. We're always looking for ways to bring more to the customer," says Scott Teerlinck, who became president of the company in January 2013.
The company's goal is to double its sales in the next five years, and Teerlinck says much of that growth will come from initiatives outside of its original base of electrical products. By 2018, the non-Rockwell side of the business should account for about 60 percent of total sales.
"We have a very aggressive plan for growth. That expansion will come from a mix of organic sales growth, expanding into new product categories and through acquisition," Teerlinck says.
Equipping the sales team
When adding new product lines, Werner had to decide if existing salespeople could support the new category. Many account managers have long relationships with customers, but those contacts often were limited to dealing with electrical engineers or electrical maintenance departments. As they expand into pneumatics, for example, will they be able to develop similar relationships with mechanical engineers?
"We have never tried to sell on price alone," says Dan Ebben, vice president of electrical products. "We have product specialists and product managers that are knowledgeable in their market segment and are known by end-users to be problem solvers."
Adding products just for the sake of padding the line card without making sure that salespeople are knowledgeable about those products would be counterproductive. At Werner Electric, while each of the company's 38 account managers retains primary responsibility for their customer base, they're supported by product experts.
"We've augmented the sales force by bringing in a number of specialists as product managers that are the domain experts for motion control, power transmission, pneumatics, safety and other categories. We've built up these teams of experts that our salespeople can bring in when they need their application knowledge," explains Teerlinck.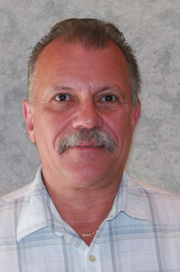 Warren Zelenak is product manager for the company's power transmission and pneumatics product group. He manages four product specialists who focus exclusively on power transmission and pneumatics. They make sales calls on their own and also provide backup when other Werner account managers request help on a joint sales call with a product expert.
"My task is to get everybody educated and comfortable with these products," Zelenak says. He is currently providing training to inside customer service representatives and outside account managers to help them improve their product knowledge. He wants them to be as comfortable selling pneumatics as they are selling electrical products.
Gap analysis and opportunity tracking
Another step in the process is to help account managers understand where to look for new sales opportunities.
"The fastest way to add revenue to your bottom line is to add more items to a truck that's already making a delivery to a customer," explains Ebben. In other words, when account managers have maximized their sales in an existing category such as electrical, the next logical step is to sell something new to that customer. "Obviously, the most cost-effective way to grow is to sell more stuff to the same customer," he says. It also helps customers achieve their goal of consolidating their supply base.
The company uses Tour de Force CRM software to manage customer data. The software is currently being customized so account managers can view a "dashboard" to review their sales penetration in an existing customer account, sales in a specific product category, or other useful data points. Ebben says the objective is to create a sales funnel so account managers can understand where they may have a missed opportunity.
A "gap analysis" identifies areas for growth. At a glance, any account manager (or his boss) can see his total sales at a given account in electrical products compared to pneumatics, power transmission, enclosures, lighting and safety, and then uncover any obvious gaps. For instance, if the gap analysis indicates that 60 percent of his sales are electrical, 30 percent are pneumatic, and 10 percent are safety related, it might mean he's missing opportunities in the power transmission category.
As proof that the approach is working, Zelenak says the company has increased sales of pneumatics from about $3 million annually to $6 million and he hopes to expand that to $10 million next year.
The system will also be used by customer service representatives. For example, after responding to a request for a quote from a customer, a CSR can enter the information in the CRM program. The next time the outside account manager contacts that customer, he'll know the quote was sent and can follow up on it.
In addition to managing sales opportunities, Zelenak adds that the CRM can be a useful tool for developing what he calls a "lost order strategy." By recording the reason why an
order was lost – because the price was too high or the product didn't fit the application for example – it can help the account manager understand what's needed to close the deal the next time.
"It will be a valuable tool to analyze not so much the business that we've won, but the business that we've lost and why we lost that business," he says.
Every quarter, Zelenak also shares reports comparing individual salespeople with their peers in other territories. "It's not so much to create a competitive environment, but to be informative," Zelenak says. If a salesperson in the Janesville branch sold $10,000 in gears one month while his counterpart in Green Bay sold $200,000 of the same product, what's the reason for the discrepancy? "I want them to start a dialog to share ideas with one another," he says. "What are you selling? Where are you selling it? How are you selling it?"
Infrastructure investments
Changes taking place at Werner Electric Supply aren't limited to additions to the line card. For example, the company recently implemented a new e-commerce system.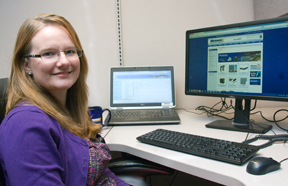 "We're introducing the new e-commerce system first to a small group of customers that were placing orders online with our old system," says Stacey Wilson, eMarketing coordinator.
Using feedback from those customers, the system will be fine-tuned and then promoted to a wider customer base.
"It's changing how customers interact with us," she says.
The objective is for customers to still speak to inside and outside salespeople if that's how they prefer to interact and ask questions, but also to have an option for placing orders online, which helps reduce Werner's transaction costs.
Currently, less than 1 percent of sales are conducted through e-commerce, but Wilson says that total should grow to 5 percent or more within a few years.
As the company continues its growth trajectory, it also directly impacts the warehouse. "We're starting to fill up," says Lloyd Fabry, regional distribution center manager. "This building went from 54,000 square feet to 100,000 square feet and right now we're bulging at the walls. We have a proposal to our owner to build a 200,000 square foot facility."
The warehouse team continually analyzes product flow to minimize pick time and maximize productivity. Products are slotted according to velocity, with the fastest moving products nearest the front and slow movers in the back of the warehouse. Smaller products are stored in a carousel unit that allows pickers to load up to 12 customer orders at a time.
"Ideally, we never want the picker to be standing and waiting for the carousel to spin," he says.
The warehouse is staffed every day from 6 a.m. to midnight most days and delivery vehicles begin pulling away from the dock at 2 o'clock in the morning. About 90 percent of orders are delivered via Werner Electric Supply trucks.
"Our service model is you can order all the way up to 7 at night and you're going to have it tomorrow morning," Fabry says.
This article originally appeared in the Sept./Oct. 2013 issue of Industrial Supply magazine. Copyright 2013, Direct Business Media.
COMMENTS: 0
---