One size doesn't fit all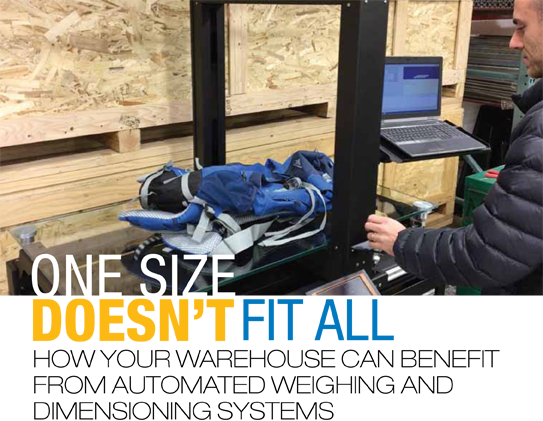 by Rich Vurva
Savvy distributors are becoming increasingly aware of the importance of capturing data about the size and weight of products they distribute. Automated weighing and dimensioning systems can help distributors make more cost-effective decisions for storing and shipping irregularly shaped items. On the inbound side, capturing dimensions (length x width x height) and importing the data into their warehouse management system (WMS) helps determine the best putaway locations. On the outbound side, the data captured via automated dimensioning systems helps control shipping costs by reducing dimensional weight (DIM) carrier charges.
We reached out to a few suppliers of weighing and dimensional systems for ideas on how to take advantage of their latest solutions. Here's what they told us.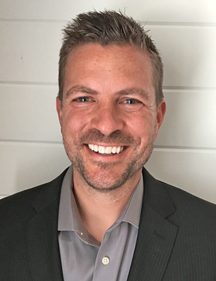 Marketing manager
Justin Headley
Cubiscan
www.cubiscan.com
Trucking companies invoice their customers the exact volume a load takes in the truck, not the overall dimensions of a standard pallet. Every inch counts, as well as every bulge, bump, protrusion or anything else that is hanging over the pallet. When freight carriers invoice their customers, they round up to the nearest inch; you want to make sure your pallet is as accurate as possible and all tape measures are left for the framers. Not all pallet dimensioning solutions are equal. Accuracy is king. Do your homework before choosing a vendor. Make sure they have the technology to see all five sides of the load, can properly scan the entire load for bulges/bumps, and have a software interface that integrates with your shipping software. Pallet
dimensioners will measure the freight item's bar code as well as item weight, length, width and height – all in one fast, smooth process. In the case of irregular shaped freight items, the CubiScan will determine the smallest cube shape the irregular item would fit into.
Warehouse management systems, ERPs and other warehouse optimization programs all require accurate cubic dimensions for all their SKUs/products, and most of the time, the dimensional data these companies already have, were either collected from a tape measure or provided from the manufacturer. Products/packing is constantly changing, so depending on organizing your entire warehouse, or shipping methods, based off data that most likely isn't accurate, can equate to thousands of dollars lost in monthly/annual shipping charges or operations costs.
Measure the individual item's length, width and height (during the receiving process or on the warehouse floor), input the cubic data into your preferred shipping software system, and then let this program identify the best/smallest box that each order should be shipped.
Some companies have similar systems to the CubiScan 75, which are designed to measure parcels, but these parcel dimensioning systems are specifically designed to measure bags and cartons or other ground freight shipments. These single sensor types of measuring devices were designed to help small to medium ground freight shippers to minimize shipping back-charges, not for use in a warehousing application to slot your warehouse and measure all 10,000 SKUs. This is where the CubiScan 325 comes into play.
Every customer running a WMS or ERP has to manage thousands of SKUs and many use tape measures to collect cubic dimensions and weight. The CS325 replaces the tape measure and provides extreme, accurate dimensions for small to large "ugly" shaped items.
The most effective use of the CubiScan 325 (which measures boxes and irregular shaped items in one portable cubing system) is to literally walk up and down every aisle, capturing cube data for all SKUs, then putting it in the receiving dock and only measuring the new items moving forward. This way, your master file will always have current cube/weight data for each SKU.
When possible, our goal is to redirect the employee that is already using a tape measure anywhere within shipping or distribution industries, to a dimensioning system. The material handling industry is clearly moving to automation in all things.
Measure the items on the inbound side, integrate the cubic data with your WMS, TMS or ERP or another packaging optimization software, then let these programs tell you how to package each order or what item should be packaged in which box. Underestimating or overestimating the "best-size" box can result in unnecessary shipping costs.
CEO
Michael Eichenberg
Ffreightsnap LLC
www.freightsnap.com
The largest trend driving the development of our products is without a doubt the LTL industry's move toward dimensional weight pricing. And from what we've seen, carriers aren't the only ones looking to measure their freight. Distributors, shippers, forwarders – really across the supply chain – companies are seeing the importance of quickly and accurately measuring their freight. As a result, we've started working on affordable solutions specifically for the warehouse environments and software systems used by these enterprises. Dimensioning applications that can pair with pallet wrappers and conveyors systems are getting attention – and like all of our dimensioners – they offer easy interfacing with WMS and ERP systems.
Distributors, like everyone else, need a few things from their dimensioning equipment. The units need to work within their process; produce reliable, certified measurements; photograph their freight; and ultimately, deliver dimensional data in a way that's useful for the company. Solutions like our FS 5000 pallet dimensioner, FS 5000 XL, FS Parcel, and even our FreightSnap Mobile App are all designed with these necessities in mind.
Using any one of our solutions individually, or in concert, ensures that accurate measurements make their way into a customer's WMS system. From there, dimensions can be used to improve the slotting of incoming goods, select the most efficient carton sizes for packing and shipping, and optimize the use of trailer space through more efficient load planning.
Providing carriers with certified measurements and photographs up front also helps distributors avoid freight audits, and become more successful when filing damage claims.
Moving forward, FreightSnap is looking to make dimensioning even more accessible with advancements like Stop-And-Go Dimensioning where freight never has to leave the forklift to be measured, and software solutions like FreightSnap DMS (Density Management System), which provides businesses with a pre-built platform for storing, organizing and analyzing their density-based shipping data. We also see needs for enhanced mobile solutions that don't require a large equipment investment, as well as modular dimensioning units that are tailored to shippers' individual packaging needs.
It's all about creating affordable solutions that make life easier for everyone involved in getting freight to its final destination.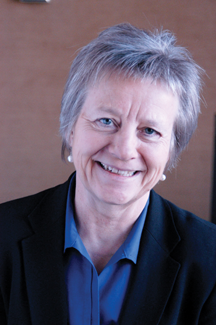 Vice president product marketing
Paula Heikell
Logistyx
www.logistyx.com
Logistyx provides transportation management execution systems, a part of which — dimensioning systems— assists manufacturers and distributors in improving the movement of products within their warehouses, from the point of receiving through the moment they go out the door.
As e-commerce has skyrocketed across the globe, the parcel shipping market has also rapidly expanded, growing at twice the rate of gross domestic product. Since small parcel shipments make up a large percentage of online orders, dimensioning has had a significant impact for e-commerce retailers; with many companies including Amazon working on optimizing their packages to reduce dimensional shipping costs.
Mobile dimensioning systems have increased in popularity in recent years, and are becoming an affordable go-to option for companies purchasing dimensioning hardware. While numerous hardware suppliers sell dimensioning systems, ADSI, now Logistyx, was the first company to take the technology one step further by introducing Size-IT, a mobile, handheld dimensioning unit, to the U.S. market where it remains the only distributor. Since then, the mobile dimensioning unit has been steadily gaining traction within the industry because it offers greater flexibility for dimensioning packages of any size without the need to transport them to a fixed station which could be cumbersome and inefficient.
In addition, to help shippers address a wide range of dimensioning scenarios, Logistyx has continued to expand its line of dimensioning systems. For example, the company is now the U.S. distributor for the iDim series, a 3-D imaging system that captures dimensions on boxes and irregular packages such as polybags, tubes, pallets and oversized freight. This solution is effective for shippers interested in replacing traditional boxes with other types of packaging that reduce dead space and yield lower dim rate charges.
When carriers expanded their dimensional (dim rate) programs, many shippers began getting hit with unexpected and significant back charges on their invoices related to inaccurate package measurements that yielded incorrect dim rate calculations. Seeking a solution to the problem, more and more shippers became interested in systems to reduce their shipping/freight invoices by utilizing a mix of dimensioning hardware, integrated with their shipping/labeling software, requiring integrations which didn't always work flawlessly.
Logistyx has solved this challenge by selling dimensioning systems that are integrated to its shipping system offering. Logistyx dimensioning systems can also be integrated with many host systems, as well as UPS' WorldShip and FedEx Ship Manager shipping software. Logistyx simplifies and improves carrier selection processes by providing a global parcel analytics platform that automatically selects carriers based on cost, speed and service, answering a need for a comprehensive global solution.
Logistyx is one of the very few companies to offer a comprehensive transportation management execution solution, including software and hardware devices for mobile computing and data collection, integration and expert knowledge to reduce work for customers.
The dimensioning solutions offered by Logistyx include:
Size-IT: a mobile bar code scanner and digital dimensional weight calculator
iDim Imaging Systems: a series of three-dimensional imaging and dimensioning systems; systems are available for retail and office, warehouse and manufacturing and LTL applications
These solutions offer fast, flexible cubing and dimensioning systems that capture accurate cube measurements on every package, no matter the shipper. These dimensioning solutions integrate seamlessly with host systems for rapid data exchange.
A major part of the new Logistyx offering is its portfolio of flexible logistics software solutions for manufacturers, distributors, online retailers, 3PLs and others. Logistyx solutions include scan-based order fulfillment software, multi-carrier shipping software, shipment consolidation software and real-time visibility and tracking software from order through delivery.
The company's shipping solutions have been integrated with a wide range of e-commerce platforms, ERP, order entry and WMS systems. Logistyx is also an Amazon Prime certified shipping system provider, a significant plus for companies that sell products on Amazon. Logistyx Technology experts configure mobile computers, barcode scanners, printers, scales, dimensioning systems and more, and provide clients with comprehensive professional services and technical support programs, including 24/7 support of mission critical operations.
Logistyx is expanding its dimensioning system solutions further into the receiving side of the industry to help companies capture dimensions upfront as products are received. The Logistyx receiving solution streamlines the data collection process by combining intuitive dimensioning technology with the Measure-IT receiving software. The system:
1. Captures the item's weight and dimensions, snaps a photo and stores the data in a file
2. Displays product characteristics on screen for visual guidance of workflow
3. Exports and uploads the product file to WMS and other host systems for planning
A deeper integration into receiving will help our clients further optimize their complete supply chain, giving them unparalleled insight and control from receiving to shipping.
Second, Logistyx firmly believes that mobility is the future of supply chain and we've led the industry in developing order packing and shipping software that can be deployed on mobile and wearable computers. Doing so gives our customers the ability to bring tools such as dimensioning, order packing and shipping solutions to wherever they need them, which is especially impactful for companies with a larger variety of SKUs and products of varying sizes.
Beyond the dimensioning solutions, while many companies offer cloud-based solutions, shippers working with Logistyx Technologies enjoy the benefits of "edge computing," leveraging the power and collaboration capabilities of the cloud with the speed and agility of smart, mobile tools and technology, ensuring that workers have exactly what they need to do their jobs efficiently wherever they are. Mobile computing is what brings warehouse IoT together – providing functionality, data gathering and rapid uploading to primary systems, breaking down siloes which hindered disparate systems.
This article originally appeared in the Sept./Oct. 2017 issue of Industrial Supply magazine. Copyright 2017, Direct Business Media.
COMMENTS: 0
---