Modern sales models for new market dynamics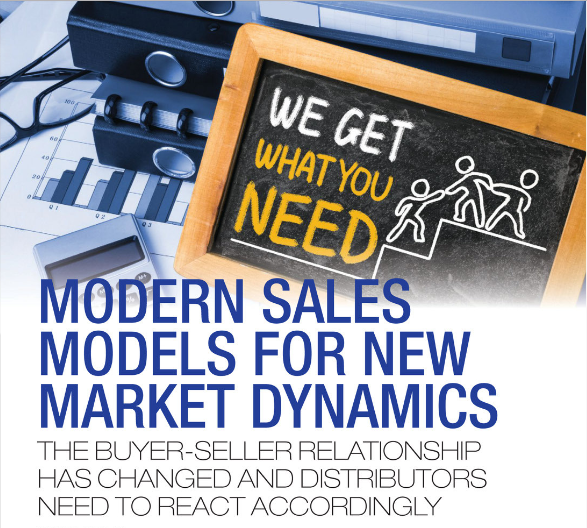 by Earl van As
When distribution sales models were formed, sales reps were told to be entrepreneurial and see their territory as their own business. Most importantly, they needed to sell themselves first, as people are more likely to buy from those with whom they have developed trusting relationships.
As a result, today's distributors often have a self-directed sales force, exploiting relationship selling to consistently sell the same products to the same individuals. This sales technique has been proven to be successful, as research found that returning customers spend 67 percent more than new customers. However, this means sales reps are disposed to prioritizing existing customers over developing new business, inhibiting a distributor's ability to gain market share. As competition increases through industry consolidation, a failure to respond to new market forces could impede growth.
The world of distribution has been transformed through the rise of technology and digitization. The use of the internet has led to a dramatic increase in price transparency and therefore fundamentally shifted the power balance that underpins relationship selling. Buyers no longer have to rely on nurturing personal relationships with sales reps to get the best deal. Instead, they can now research products for themselves and find the best possible price point from a variety of vendors. In fact, as much as 57 percent of the sales process is completed before a B2B buyer even contacts a sales rep, with the internet replacing the role of the sales rep as the customer's source of information.
Disrupting the status quo
Despite this new market dynamic, the role of sales reps and the sales models employed by distributors have remained largely unaltered. As sales reps have exploited relationship selling for so long, distributors believe their business relies on the connection between their sales reps and customers. Consequently, distributors can be reluctant to disrupt the traditional sales model and react to both opportunities and threats in the marketplace, through fear of disgruntling their existing sales reps. Essentially, the tail is wagging the dog and an adjustment is going to be necessary for survival.
By burying their heads in the sand and retaining the existing sales model at the expense of modernization, companies may be dogged by inefficiency and higher costs than their competitors. This in turn could have a drastic impact on profitability and consequently survival as margins are continuously squeezed.
Technology has eroded much of the value outside sales reps provide to customers, so distributors need to employ new sales models that are more closely aligned with the new buying habits of today's customers while increasing efficiency. So, how can distributors adopt a modern sales model that can appease existing sales reps and still enable them to survive in today's market conditions?
Redefining the role of sales reps
Through dividing the role of sales between those who approach new customers in the field and those who process orders and provide customer service from a centralized location, individual sales reps can play to their strengths, rather than trying to be a jack-of-all trades. Distributors can further streamline the role of sales reps in the field, or outside sales reps, by taking ownership of identifying prospective customers and new market opportunities. This leaves outside sales reps to focus on converting the leads discovered on their behalf.
Distributors can also support those working from a centralized location, or inside sales reps, by implementing technology to deliver significant productivity gains for those tasked with processing orders. For example, by automating tasks such as manually inputting purchase orders, employees can save time, which can be better spent nurturing customer relationships, such as by following up with buyers after a sale has been made. In doing so, distributors can ensure the inside sales reps continue to add value to the organization by maximizing their skillset.
To best support this new sales model, distributors need to create a strategy that best positions their sales reps to convert the leads presented to them. One of the best ways to do this is through modern marketing techniques, which leverage the data collected through the same technologies that increase the productivity of sales reps and streamline resource-intensive processes.
Setting sales up for success
With technology that automatically and accurately records sales information, distributors can pinpoint where, when and what customers are buying and use this valuable information to create comprehensive customer profiles. With this knowledge in hand, they can create new sales models specifically tailored to the unique spending behavior of their customer base. These insights are valuable and integral to the business, as every company is different and what works for one distributor might not work for another.
With an overview of customer buying habits, distributors can allocate resources appropriately. For example, if the majority of customers conduct their purchases online rather than through a sales rep, organizations can look to increase the platform's performance to maximize this asset. If they prefer to send purchase orders through email, distributors can look to streamline this process and utilize technologies that can automate emailed purchase orders into structured sales orders for delivery into their ERP system.
This knowledge can then be applied across the business to support sales, increase revenue and, consequently, profitability. For example, by incorporating this knowledge into marketing strategies, distributors can establish clear value propositions based on loyalty and create financial incentives for not switching providers. This will encourage customers to remain with the same vendor, supporting sales reps by providing the consistency they received through relationship selling.
The buyer-seller relationship in distribution has evolved and both the roles of sales reps and sales models need to be revamped accordingly. To support sales reps and set them up for success, distributors need to implement sales models that complement customer buying preferences. By streamlining the role of sales reps, enabling them to play to their strengths and actually selling, rather than completing administrative tasks, and supporting them as much as possible through a modern sales model, distributors can react to the new buyer-seller dynamic without fear of losing sales reps to competitors.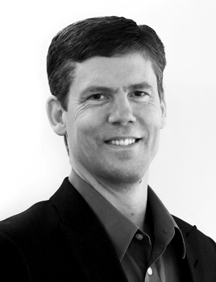 Earl van As is vice president of marketing and product management of ecmarket, cloud solutions developer of the patent-pending Conexiom sales order and invoice automation solution. Conexiom allows manufacturers and distributors to focus on serving customers and managing supplier relationships instead of entering data. He may be contacted at evanas@conexiom.com. For more information, visit conexiom.com.
This article originally appeared in the Sept./Oct. 2018 issue of Industrial Supply magazine. Copyright 2018, Direct Business Media.
COMMENTS: 0
---