Tradition Meets Innovation
IBT Industrial Solutions builds on its history of excellence
by Rich Vurva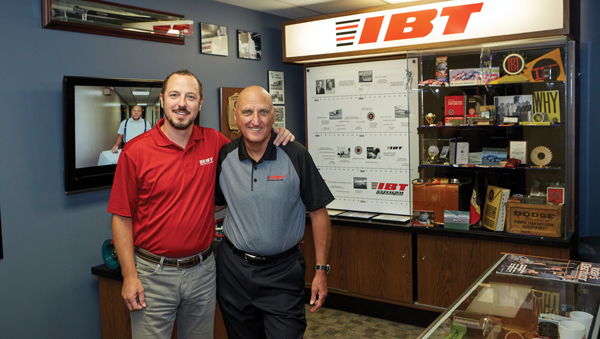 Jeff Cloud, president and CEO, and his father, Steve Cloud, company chairman, pose in front of memorabilia from IBT's 70 years in business.
After serving customers for 70 years, IBT Industrial Solutions has learned a thing or two about solving customer problems. The goal for the Merriam, Kansas-based industrial distributor today is to overlay new technologies and methods for conducting business onto its traditional business model. Some of the ways the company is making that happen is by introducing a new digital app, launching a digital strategy, and changing how the sales team and product specialists interact.
"Our goal is to maintain the high level of customer service that has made our organization successful for the last 70 years, while adding new technologies to enhance our ability to solve customer problems," explains Jeff Cloud, third-generation president and CEO of the family owned business.
With annual sales of about $156 million and 37 branches spread throughout nine states (Kansas, Missouri, Iowa, Illinois, Nebraska, Arkansas, Oklahoma, Tennessee and Texas), the company serves industries ranging from food & beverage, general manufacturing, OEMs, agriculture, aggregate and construction.
"We have a lot of traditional customers within our marketplace, and we want to make sure to not overlook those customers that still expect a certain type of local touch and engagement," Cloud says. But he recognizes that there's a danger in staying too traditional, and missing out on new trends such as doing business digitally. "We must be able to adapt to meet the needs of those customers who expect to do business digitally. We don't have the luxury of telling those customers how we're going to interact," Cloud says.
There's an app for that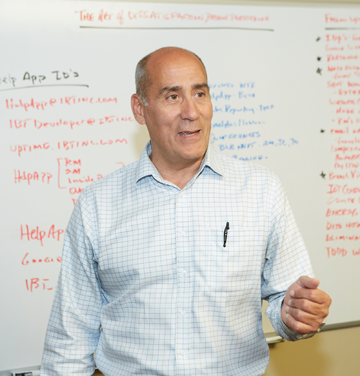 Paul Stubitsch, chief information officer, is overseeing IBT's digital transformation.
IBT is conducting Beta tests of a new digital app called IBT Uptime that will provide customers with a fast, convenient way to find solutions to technical problems. Suppose a production manager for an OEM plant has begun to notice premature roller chain wear on a conveyor operation. In the past, he might send an email or call IBT to talk to a product specialist for help solving the problem. The specialist might determine that it's necessary to send someone to visit the plant in person for further troubleshooting.
The IBT Uptime app can fast-forward the process by giving the production manager an easy way to send a video, recorded on his cell phone or tablet, through the IBT Uptime app to his local IBT branch. "The app will give the customer a way to take a picture or a video of a problem, enter some other pertinent details, and then get the information directed to a local branch so we can begin looking for a solution," says Paul Stubitsch, IBT's chief information officer.
In addition to speeding up the communication process, the app will also capture details from each time the customer interacted with IBT using the app.
"We'll have a log of every Uptime interaction we've had with this customer, which will be useful in recognizing patterns," says Stubitsch. "We have the ability to have this conversation back and forth through the app which is completely traceable. If it requires a phone call to clarify something, then we will place a phone call. The goal is to resolve the problem, whatever it takes, but this allows that initial entry to come to us right when they're having that problem."
As customers use the app during the Beta testing period, Cloud anticipates that they will suggest enhancements to make it more useful.
"We think we know how customers will use the app, but the real excitement is going to be when we get the app in the customer's hands," Cloud says. "There might be a litany of other uses that we haven't even thought of until we're able to get it into the customer's hands and let them tell us how they want to use it."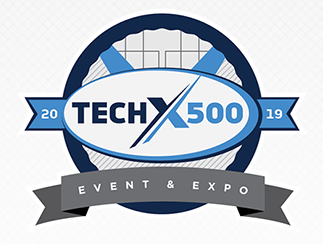 To celebrate its 70th anniversary, IBT will host its popular TechX500 Event & Expo in late September at the Kansas Speedway. Held every five years or so, TechX500 is a trade show, training session, hospitality event and customer appreciation party all rolled into one.
IBT invites 60 of its best vendors to display and discuss their latest products and services with up to 2,000 IBT customers. In addition, there will be seminars on a variety of topics, ranging from hand and power tool safety, bearing failure analysis, proper preventive maintenance for belt drives, fall protection, condition monitoring and vibration analysis, and more.
No event at the Kansas Speedway would be complete without adrenaline-pumping ride-alongs in a NASCAR racecar.
"Customers can come out for product knowledge and learn what's new from our suppliers, and they can also schedule their visit to coincide with specific training seminars that meet a requirement they may have," says IBT president and CEO Jeff Cloud. "It truly is one of the showcase pieces for our organization."
Suppliers and IBT salespeople appreciate the opportunity to meet with customers in person. A mobile lead capture system collects names of participants in real time, so salespeople can follow-up on discussions with customers soon after the trade show ends.
Building a digital footprint
Cloud explains that the company has learned to become better at basing business decisions on measurable data, rather than on gut instinct and intuition. As an example, he points to work being done currently on a launch of a new e-commerce platform scheduled in mid-2020.
The company is currently conducting "voice of the customer" discussions with nearly a dozen customers of various sizes and types to gauge their interest in doing business electronically.
"We picked customers where we have longstanding, deep relationships so we could have candid discussions and get honest feedback," explains Dave Humphry, vice president of sales, who joined IBT in early 2019 after spending 20 years at Koyo Bearings, a longstanding supplier to IBT.
Cloud says the e-commerce initiative will touch every facet of the business, so the company is being very deliberate in how it designs the system and builds out the capabilities.
"We've broken each major component of the launch into its own project that is going to contribute to our e-commerce initiative. It's not just the e-commerce platform, it's not just the content, it's understanding how the project is going to impact the entire business," Cloud says.
In addition to getting input from customers, IBT has involved more than 70 people from within the organization to get their input on how the e-commerce initiative will impact pricing, content, business process, customer management, data analysis, digital marketing and more.
"We realize that this is going to impact the entire company so we're taking a holistic view across the entire organization as we put this digital strategy together," says Stubitsch. He adds that IBT's approach recognizes that customers want to interact with their suppliers in a variety of ways.
"We have a number of initiatives to get the order here, and satisfy the customer need as quickly as possible. If that's going online to place an order, putting something in a cart, we'll do that. If they have EDI capabilities, we'll do that. We're working now with a very large customer of ours to interact right into their CribMaster solution that's managing their store room," Stubitsch says. "All of those count as digital portals that even though they may not go through a traditional e-commerce shopping site, our digital strategy is to meet the customer where they are and provide the channels that they need."
The best of both worlds
Whether customers interact with IBT electronically, via phone and email or through the local branch, the objective is to use the most current technologies to maintain and strengthen IBT's ability to solve problems. IBT earned its reputation as a solutions provider in part because of its ability to hire and retain competent people and to provide them with the necessary training and support to do their jobs.
Training programs such as IBT Academy keep new hires and long-time employees current on the latest product technologies so they can answer customer questions and point them to the correct solutions.
When IBT brought in Dave Humphry to run the sales effort, the company also promoted long-time employee Rick Gerling to a new position as vice president of business development. Gerling will oversee the business group directors and product specialists that historically have functioned in a support role to the sales team.
As part of its traditional branch-based business offerings, IBT provides services such as predictive maintenance, bearing installation, dynamic balancing, vibration analysis and testing and other services. Under the new structure, Gerling and Humphry will work closely together to integrate the efforts of the business groups and the sales team to promote those services.
"We're setting sales budgets and sales objectives together," explains Gerling. "Members of the sales team and the business groups will make a certain amount of calls together and support each other."
Gerling and Humphry believe that pairing product specialists from the business units with salespeople is a winning combination. With 25 employees on staff who have been employed at IBT for 40 years or more, there is a wealth of knowledge and experience to be shared.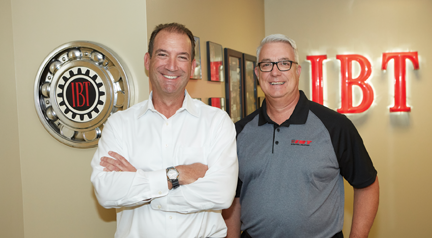 Dave Humphry, vice president of sales, and Rick Gerling, vice president of business development, are encouraging the sales team and product specialists to follow a more collaborative approach.
"Our team is arguably the best trained and knowledgeable on products and solutions as anyone in the business," says Gerling.
Humphry adds, "We take a lot of pride in the amount of knowledge and expertise that our inside and outside sales teams possess."
Cloud is excited about what the future holds for the company that his grandfather founded in 1949. His objective is to build upon the tradition established 70 years ago.
"The traditional aspect of industrial distribution and the relationships we have with customers is a core fabric of our organization," Cloud says. "In years past, sometimes we may have gotten too focused on operational efficiencies. While that's important, at the end of the day, what's always brought us success is putting the customer first and doing whatever we can to solve any customer need that might arise."
Cloud's objective is for IBT Industrial Solutions to continue to put customer needs first, which means being open to doing business in new ways that today's customers are demanding. He believes that combining the traditions of the past with new innovations now and in the future is a winning formula.
This article originally appeared in the Sept./Oct. 2019 issue of Industrial Supply magazine. Copyright 2019, Direct Business Media.
COMMENTS: 0
---