Posted September 4, 2018
Airmaster Heavy Duty Easy Clean Air Circulators
Airmaster introduced its line of Heavy Duty Easy Clean Air Circulators.
---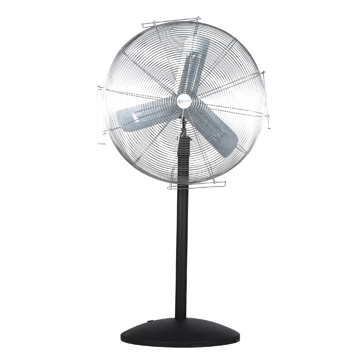 The Easy Clean Air Circulators are designed for automotive, schools, warehouses, general factory operations and any other environment susceptible to dust and debris.
The series of Easy Clean Air Circulators features a nickel-chrome plated, hinged guard that is designed to make the air circulators simple to clean and maintain. The air circulators are available as a two-speed drop cord model or a three-speed pull chain model. Both models feature a 115-volt, 1/3-horsepower, 1 phase and TEAO ball bearing motor.
Other features for the Easy Clean Air Circulators include a galvanized steel propeller and a 15-foot supply cord. The air circulators meet all the required OSHA Safety Standards and are available in three mounting options: pedestal base, wall mount and I-beam.
"When working in an environment that tends to get dusty or dirty, keeping your air circulators clean is a necessity, but it can also be a chore," said Greg Helbling, vice president of sales and marketing at Airmaster. "The hinged guard on Airmaster's series of Heavy Duty Easy Clean Air Circulators makes removing debris and improving air quality a breeze!"