Posted December 21, 2017
Airmaster series of hazardous location air circulators
Airmaster offers a series of heavy-duty Hazardous Location Air Circulators.
---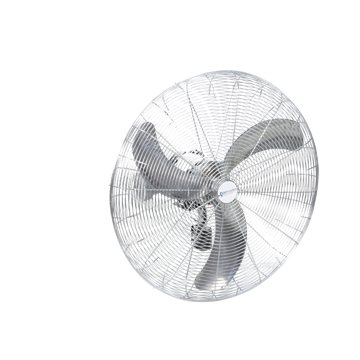 The Hazardous Location Air Circulators are available as pedestal, wall, I-beam and ceiling-mount fans. The air circulators are designed for use in hazardous locations identified by classes I, II and III, such as oil refineries, battery charging areas, grain mills, coal mines, dry cleaners, lumber mills, welding shops, paint operations and other locations that may contain explosive gases, vapors or dust in the atmosphere.
The air circulators are spark-resistant, non-oscillating and are available with 115/230-volt, 1/4 horsepower, one-phase or 230/460-volt, three-phase, single speed and ball bearing motors. Other features include die cast aluminum propellers, OSHA-approved safety guards and a one-year warranty.
"The Hazardous Location Air Circulators are designed to perform and ventilate while abiding by specific safety regulations," said Greg Helbling, vice president of sales and marketing at Airmaster. "Heavy-duty and ultra-quiet, these air circulators deliver maximum air flow while protecting against hazards."
Performance ratings are conducted in accordance with AMCA Standard 230-99.