Posted November 7, 2018
BriskHeat band and nozzle heaters
BriskHeat announced the addition of mica band and nozzle heaters to its extensive line of surface heating products.
---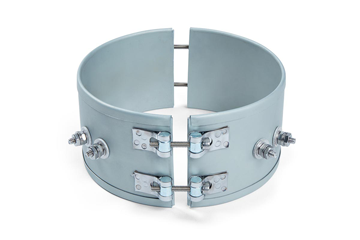 These new additions come on the heels of the introduction of its line of cartridge heaters, helping to solidify BriskHeat as the leading provider of flexible heating, insulating, and temperature control solutions.
"Our customers asked, and we delivered, first with cartridge heaters, and now with band and nozzle heaters," said Patrick Doyle, vice president of business development. "Here at BriskHeat, we continue to evolve and align ourselves with increasing industry demands to serve our customers in the best way possible."
The rugged and dependable line of BriskHeat band and nozzle heaters deliver reliable high-temperature heating to cylindrical surfaces. They're manufactured using only the highest-grade materials for superior performance and are the premier choice for commercial and industrial applications.
"We have over 140 band and nozzle heaters in stock and ready to ship within 24 hours," said Doyle. "Custom requests can usually be handled within two weeks and some expedited orders within three days."