Carhartt Safety Eyewear
Pyramex Safety Products and Carhartt have partnered to launch Carhartt Safety Eyewear.
---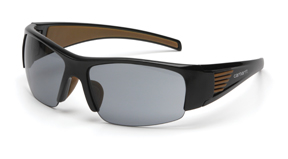 Pyramex, known for the design and manufacturing of safety eyewear, and Carhartt, with its 124-year heritage of designing and manufacturing work wear, will provide a range of eyewear.
"Carhartt is the type of company that we want to be associated with," said Travis Slater, president of Pyramex Safety Products LLC. "The heartbeat of both organizations is similar in our dedication to producing the highest quality product and doing things the right way. We have been approached many times in our 22 year history about partnering with companies to provide a range of safety eyewear. Carhartt is the perfect match for us."
The Carhartt Safety Eyewear range will initially feature seven distinct styles named after some of North America's great cities and towns. Each pair of glasses has been designed and manufactured with the user in mind, so whether on the assembly line or in the field, Carhartt Safety Eyewear will stand up to the harshest demands of today's workforce, the companies said.
"Pyramex Safety Eyewear is built to the highest standards and certifications, which makes it a perfect extension of the Carhartt brand," said Rick Fecowicz, director of licensing at Carhartt. "They understand the safety eyewear marketplace, which is essential to our core consumer."
Carhartt Safety Eyewear will be available beginning in the second quarter of 2013 through Pyramex's network of 2,000 distributors, Carhartt retailers across North America and online.