Posted January 17, 2017
ContiCleat conveyor belts
Continental has introduced Select ContiCleat, a versatile conveyor belt for steep inclines and the most grueling conveyor applications.
---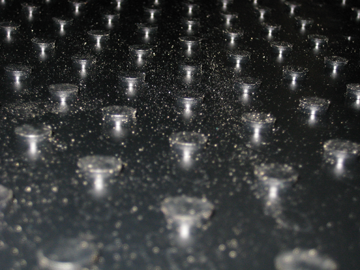 "This is a very versatile belt, and can convey products whether you are dealing with steep inclines or simply need extra support to move material," said Chris Marchant, product manager for conveyor belting. "We offer a wide range of U and V-shaped cleated belts."
In 17 different profile options (14 USA-made), Continental Select cleated belts are ideal for conveying materials such as stone, sand, gravel, various would products and a multitude of recycling products by taking advantage of the many custom profiles and cleat designs that are available. "In a one-inch cleat design with four different configurations, ContiCleat can convey products demanding up to a 45-degree incline," Marchant said.
Profile options available from the ContiCleat Select portfolio include Wave Grip, Wave Grip Plus, Bucket Grip, Bucket Grip II, Signal, Backbone, Backbone Plus, Flux, Ultra Shift, Ultra Shift II, Master Grip, Crest Grip, Quadgrip, Summit, Pointer, Diamond Grip I and Diamond Grip II.