Posted June 23, 2017
CrewSafe Ladder Safety Station
CrewSafe, a division of Spellbound Development Group Inc., introduced its new Ladder Safety Station, a ladder storage solution designed to provide employee and property protection.
---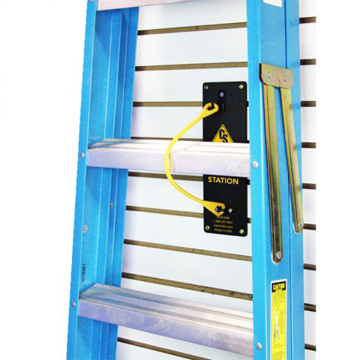 This product was developed in close collaboration with its parent company's innovation group and industry safety professionals. The Ladder Safety Station helps to reduce back and arm strains, sprains, struck-by injuries as well as property damage caused by employees lifting ladders while accessing and storing them.
The CrewSafe Ladder Safety Station is designed for workers who need a reliable, safe and simple way to store ladders in their company storage rooms.