CribMaster ProStock industrial vending solution
CribMaster announced its next generation ProStock industrial vending solution.
---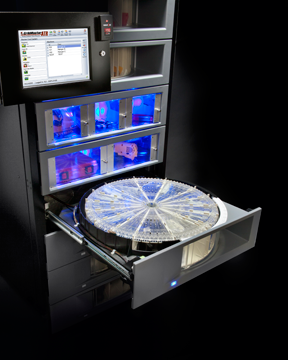 It features an innovative carousel drawer design that saves customers time and money in lifecycle maintenance costs.
The redesigned ProStock drawer makes it easy to use and maintain to provide workers with immediate access to indirect materials at the point-of-use. It features 81 percent fewer mechanical components than the original ProStock drawer, reducing complexity and providing a trouble-free user experience—both of which increase uptime and productivity. Less maintenance throughout the lifecycle of the solution results in lower total cost of ownership and time savings for both manufacturers and industrial distributors.
The second generation ProStock is the result of CribMaster's ongoing commitment to listening to the voice of its customers. CribMaster worked with its customers to field test the solution for more than 170,000 hours. Before releasing the new ProStock solution into the market, more than 300,000 transactions were successfully completed to ensure low failure rates and a long product lifecycle.
"The new ProStock drawer enhancement demonstrates our commitment to continually bring to market customer-driven innovation, which is engrained in everything we do," said Jon Safran, president, CribMaster. "This redesign is about making it easy for our customers to gain efficiency and increase uptime in the controlled distribution of inventory in their operations. We are committed to delivering the most advanced technology and highest quality in all of our inventory management solutions, while lowering total cost of ownership for our customers."
The completely motorized and modular drawer self-calibrates to increase accuracy and save time, while the push button door closure prevents the risk of potential damage from forceful manual closing. Half the weight of the first generation drawer, the non-metallic construction allows for easy handling, yet is highly durable to reduce bending and breakage. New, efficient firmware provides 15 percent faster transaction processing for functions such as issuing, returning, adjusting and receiving inventory items – reducing restocking time.