Posted February 22, 2021
Dentec Safety reusable N95 mask
Dentec Safety Specialists announced the new ComfortAir Nx, the latest development for industrial applications.
---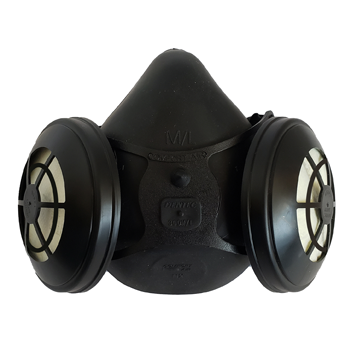 "We have designed our ComfortAir Nx half mask without an exhalation valve for workers who change out their disposables often. This mask is reusable and can be sanitized after heavy use so there is no wasteful (read expensive) disposable mask to discard. In addition to huge cost-savings, the ComfortAir Nx half mask can be fit-tested, then fit checked each time the mask is donned. Workers are better protected as it provides an airtight seal. Filters available are both N95 and P100. The ComfortAir Nx is also NIOSH approved."
As the mask is an elastomeric half mask, the airtight seal prevents safety glasses or faceshields from fogging up and the best protection possible.
"We have ramped up our manufacture of masks in Kansas in order to meet the growing demands for respirators that protect against most industrial contaminants," Dente said.