Posted September 27, 2017
Digitool Solutions releases new catalog
Digitool Solutions announced the release of its 2017/2018 product catalog which features the latest patented technology for the torque tool industry.
---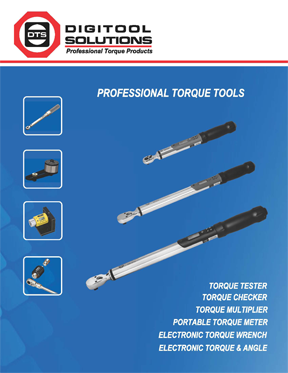 The product groups offer the most popular torque ranges used in the industry today and set a new standard for accuracy and usable torque ranges. DTS Adjustable Click Style wrenches feature dual scales and ±3%CW and ±5%CCW using 15 to 100% of the full scale. The Digital Electronic Group of wrenches, testers, and meters offer a higher level of accuracy with testers down to ±0.5% reading 10 to 100% of the full scale. The digital wrenches and meters measure accuracy at ±1% reading 10 to 100% of the full scale.
Drive sizes available in 1/4, 3/8, 1/2, 3/4, and 1" and cover torque ranges from 12.5 in-lbs up to 1,000 ft-lb. The catalog offers product details and features as well as specifications for each product group. The new catalog lists Digitool's latest additions in both the adjustable click style wrenches and the digital torque and angle wrenches.