Gateway Safety Serpent safety helmet
Gateway Safety announced the launch of its redesigned Serpent safety helmet.
---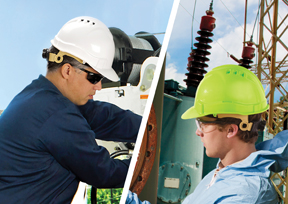 With a fresh, sleek shell design, the popular helmet line now includes a new, unvented Class E model. Plus, Serpent is now available in several new colors.
"The new Class E model, which joins our original vented version, gives users an unvented option that provides good electrical insulation for a wide range of environments," said Matthew Love, Vice President of Gateway Safety. "We are excited to expand on a product that we have long considered to be one of the most comfortable protective helmets available on the market."
Many of the original features that have helped make compliance less of a battle for employers have been maintained. These include a rotating ratchet adjustment system (pin-lock also available); an eight-point, six-strap suspension for extreme comfort and impact resistance; and a soft, cloth brow pad. And it's still lightweight—just 13 ounces—to ensure day-long wearability. Plus, the suspension system comes partially pre-installed, lowering the risk of ill-fitting helmets and potential injuries on the job.
"Serpent continues to provide all the great characteristics that made the original such an industry favorite," said Love, "but customers will now enjoy new options and greater flexibility in their head protection solution."
Serpent comes in 11 shell colors, including Hi-Viz Orange and Hi-Viz Limon (somewhere right in between lemon and lime!), both independently tested to the ANSI standard for high visibility. And all helmet models meet the ANSI Z89.1-2009 standard for Type 1 helmets and have been independently tested to the voluntary ANSI standards for lower temperature and reverse donning.