Posted April 4, 2016
Gemtex PMD Supreme Plus for aluminum grinding
Gemtex Abrasives announced the PMD Supreme Plus 100 percent ceramic disc for aluminum and nonferrous metals.
---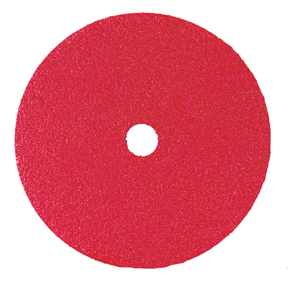 The PMD Supreme Plus saves cost by miminizing disc loading, which can result in costly changeovers.
Latest technology provides cool cutting and anti-loading. These long lasting grinding discs outperform competitive discs four to one! Available diameters: 4-inch, 4-1/2-inch, 5-inch, 7-inch and 9-inch. Available grits: 16–120. Available product types: Resin Fibre Discs, Mini Resin Fibre Discs, Grind R Discs and Trim Kut Discs.