Ideal Industries S-Class fish tape
Ideal Industries introduced a new version of its popular S-Class non-conductive fiberglass fish tape to promote increased safety, if unintentionally used around energized circuits.
---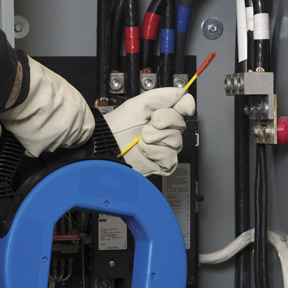 Designed to work inside Ideal Tuff-Grip Pro cases, S-Class fish tape now features a new non-conductive and non-arcing eyelet tip so it minimizes the possibility for injury from accidental contact with electricity. In addition, the eyelet features streamlined ribs and a curved loop that reduces stress points on the fish tape while being pushed.
New S-Class fish tape comes in standard lengths of 50', 100' and 200' feet. Its smooth nylon jacket slides easily over existing wires and around bends, while its reinforced core provides longer life and the versatility of omni-directional pushing power.
Contractors and distributors can download a PDF of the IDEAL Fish Tape Selection Guide at http://www.idealindustries.com/products/wireinstallation/fish_tapes.