Posted November 2, 2022
Kennedy Manufacturing Maintenance Pro
Kennedy Manufacturing announced the market release of the new Maintenance Pro 5-drawer roller cabinet.
---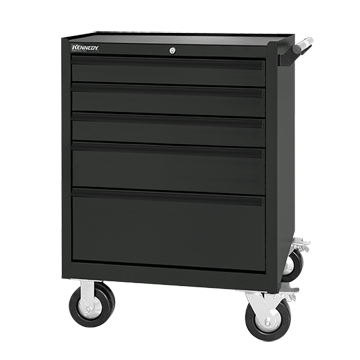 They're ideally suited for the maintenance professional maneuvering their tool storage to jobsites within a facility. The work surface sits 5 inches higher than a standard Kennedy Industrial roller cabinet. Taller drawers allow for better organization of larger-sized tools.
Available Colors: Industrial Red, Industrial Grey and Industrial Black.
They feature three 4-inch drawers, one 6-inch drawer and one 10-inch drawer. 6×2 casters hold 700 lbs per caster (ships with casters installed). Accessories include an upgraded work surface and specifically sized drawer organizers. Maintenance Pro 5 features black satin push handle and drawer pulls.