Posted September 12, 2016
MPS Centurion Nexus helmet
MPS Centurion introduced the Centurion Nexus Helmet, what the company calls the next step in industrial head protection for the 21st century.
---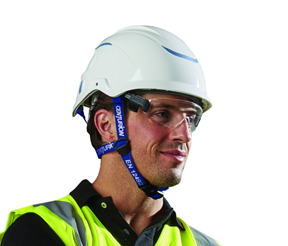 The Nexus Range of safety helmets is a global product with ANSI and EN Approvals. This helmet closes the gap between stylish, recreational head protection and industrial safety helmets. Its unique modular design adapts it to a variety of tasks and environments.
Accessories for the Nexus Helmet line include hi-intensity reflective stickers, harnesses, hearing protection and integral eye shields.
The Nexus Range of Safety Helmets is manufactured in the U.K. by Centurion Safety Products, Ltd. providing head protection for over 80 years.