Posted November 29, 2018
Monroe Fluid Technology Astro-Cut Micro EP XBP
Monroe Fluid Technology announced immediate availability of Astro-Cut Micro EP XBP, a metalworking fluid concentrate for today's demanding machining processes.
---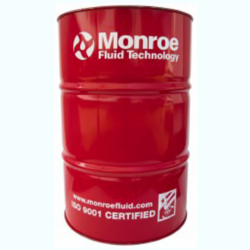 "Our development of Astro-Cut Micro EP XBP continues our long history of innovative solutions for metal removing fluids since our introduction of Cool Tool back in 1958," said Alan Christodaro, president of Monroe Fluid Technology.
Astro-Cut Micro EP XBP is a heavy-duty biostable semi-synthetic high-pressure metalworking coolant. It combines the superior chemical flexibility of synthetics with mineral oil and a chlorinated extreme-pressure additive along with the efficiency of micro emulsion technology. Astro-Cut Micro EP XBP has exceptional foam control, hard water stability and tramp oil rejection. It provides outstanding extreme-pressure lubricity for machining and grinding virtually all metals, particularly aluminum, stainless steels and other hard to machine alloys. Astro-Cut Micro EP XBP does not contain DCHA.
It is designed for use in high- and low-pressure metal removal operations such as all CNC milling, turning, drilling, tapping, grinding and sawing.