Posted January 24, 2018
NuTrend TaskBrand SureGrip absorbent mats
NuTrend has introduced TaskBrand SureGrip absorbent adhesive floor mats featuring the next generation of sorbent technology to help prevent slips, trips and falls.
---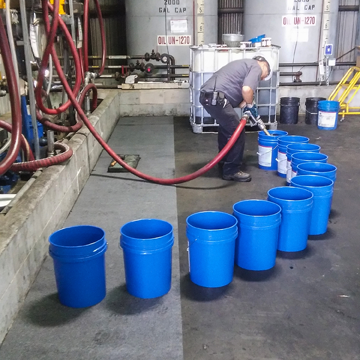 SureGrip offers superior absorption and an impermeable adhesive backing. They're fast-drying, won't slip, and are available in 50-foot or 100-foot rolls that can be easily custom-cut for hard-to-fit areas. The material is fire retardant as per ASTM 726.
SureGrip mitigates the sobering statistics for slip-and-fall injuries. Falls caused by slips — 12% of total falls — account for over 1 million hospital emergency room visits. Falls resulting from slips are the primary cause of lost days and, for people of ages 55 years and older, are both the leading cause of workers' compensation claims and the leading cause of occupational injury.
Industry-leading absorbency combined with high durability means SureGrip has you covered when the unexpected happens. The heavyweight universal sorbent material absorbs excess moisture, oil, grease, condensation, and spills. SureGrip also provides effective barrier protection, stopping dust, dirt, and debris from entering offices or storefronts.
The advanced adhesive backing will ensure the mats stay put, regardless of constant foot traffic and rollovers by warehouse equipment like carts, hand trucks, and forklifts. For easy removal, the mats' remarkable sticky backing stops just short of the edges.
Prevent slips and falls with TaskBrand SureGrip floor mats that adhere and stay flat, absorb spills, and can be made to fit even unusually shaped floor areas.