PIP launches Falcon Protective gear
Protective Industrial Products announced the launch of Falcon Protective Gear.
---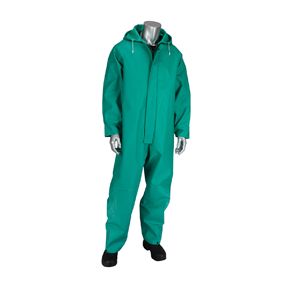 PIP's new line of protective rainwear and liquid splash protection is designed with enhanced features, construction, and durability to deliver superior performance that today's workers demand.
PIP's Falcon line provides protection that is designed to help shield against liquid splashes and contaminants, defend against heavy rain, and provide splash protection for industrial pressure washing applications.
Additionally, the Falcon brand will now extend to include high visibility and general protection rainwear products. From road construction to food processing, plant maintenance to agriculture and commercial fishing, PIP's new Falcon lineup helps provide protection workers need:N
NEW Falcon ChemFR: For liquid splash protection in harsh environments
NEW Falcon Flex: For heavyduty protection against rain and other elements
NEW Falcon HydroFR: Uniquely designed for pressure washing applications
Falcon Viz: Extension of current high visibility rainwear offering
Falcon Base: Extension of current line of proven, reliable rainwear