Posted March 16, 2022
Platinum Tooling introduces new catalog
Platinum Tooling Technologies released a new product catalog featuring an overview of its full line of precision tooling and related products
---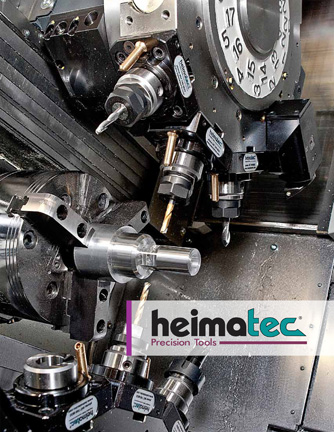 Platinum Tooling Technologies offers a wide range of live tools, with over 40,000 designs in its database. In addition to live tooling, the new 24-page, 4/C catalog also features the patented U-tec changing system, HT Quick Change, angle heads, multiple spindles and static tools.
Platinum Tooling Technologies sets the standard for the highest precision and most advanced technology in the machine tool accessory market, the company says. It offers live tools, angle heads and multi-spindle drill heads. The company manufactures tools for the most popular machines, including DMG Mori, Doosan, EMAG, Emco, Eurotech, Feeler, Haas, Hardinge, Hurco, Hwacheon, Hyundai, Mazak, Miyano, Murata, Nakamura, Okuma, Samsung, Spinner, Takisawa, Victor Fortune and Yama Seiki.
In addition to the standard tooling lines, Platinum Tooling Technologies also offers special purpose tooling. Platinum Tooling Technologies tooling experts work directly with customers to design custom solutions to suit specific requirements for all CNC lathes, helping to solve the most challenging applications in myriad markets served by the company, ranging from orthopedic devices to oil & gas drilling equipment.