Radians 2014 catalog
Radians Inc. recently launched its 2014 Full Line Catalog with 84 pages of colorful new product photos, new models, and over 65 new products.
---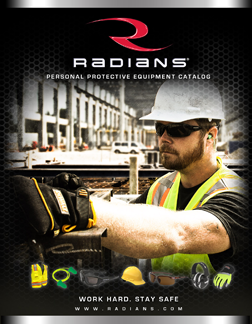 In addition, the 2014 Catalog highlights recent NVLAP certification (NVLAP Lab Code 500090-0), testing and standards focus, and the fast seven-day turn-around for custom screen printing and pad printing of hard hats, eyewear, and Hi-Viz vests. You may also want to note Radians new 5 p.m. cut off time for same-day shipping of in-stock industrial items.
Their 2014 Full Line Catalog is also available online and can be downloaded to your computer or mobile device.