Posted August 22, 2017
Seirus Magnemask Combo TNT
For the construction worker that deals with cold weather, proper apparel is essential for staying safe and remaining effective.
---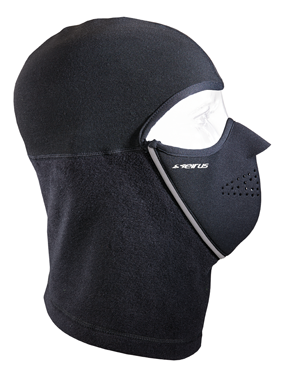 The Magnemask Combo TNT is a versatile product with high practical functionality for wintertime jobs. The 4-way stretch performance Neofleece contoured facemask has built in magnetic seams, allowing for instantaneous snap-on and snap-off for on-the-go warmth. When undone, it's perfect for talking on the phone and drinking or eating without obstruction. Quickly snap into place for full protection from the elements.
An ultra-thin Thermax hood provides comfortable, moisture-wicking warmth for the head that easily fits under a beanie or hardhat. The Magnemask Combo TNT is a unisex product available in sizes SM/MD and LG/XL; black; MSRP $44.99.
The Magnemask Combo TNT will be featured at booth 1174 at the 2017 Specialty Tools & Fasteners Distributors Association (STAFDA) Convention in Austin, Texas.