Posted August 18, 2016
Superior Puncture and Cut-Resistant Sleeve made with Punkban
The Superior Puncture and cut-resistant sleeve covers the arm for optimal protection.
---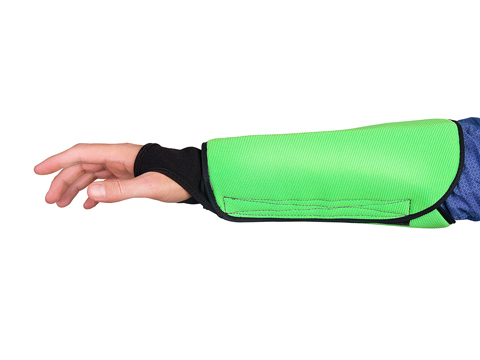 This design protects without snags, punctures, abrasions or cuts. Our unique Punkban material offers the highest level of cut resistance. Smart styling and design includes a spandex wrist with thumbhole for great comfort at the palm and wrist. ASTM F2878 7.35 newtons of puncture protection
Punkban offers the best puncture protection available on the market in a woven material. This pioneering breakthrough has been made possible by bringing together innovative, leading edge textile technology to combine spinning and weaving of Kevlar by a unique method pioneered by Superior Glove. The resultant puncture resistant woven fabric is both light and supple.