New and improved Topcut sanding disc
Walter Surface Technologies introduced the new and improved Topcut sanding disc, one of the latest additions to the company's industry-leading finishing solutions.
---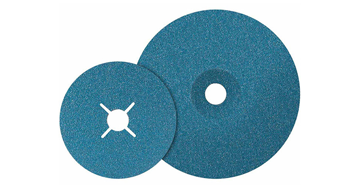 The Topcut sanding disc now features a new formulation of blue zirconium grain blend to remove more material, faster. "This new blend contains a higher concentration of Zirconium, making it the highest performing Zirconium grade disc on the market," says Jonathan Douville, product manager, Surfox, E-Weld and Finishing Solutions at Walter Surface Technologies. "The new and improved discs remove material 50% faster than the previous model, and also have a longer lifespan."
The new grain blend is designed for finishing applications on steel and stainless steel and offers maximized stock removal on any given surface. The disc also guarantees cooler sanding so that the metal will not overheat. "The cooler sanding helps to preserve metals, especially the heat-sensitive material, and will result in a beautiful, finished product," continues Douville.
Topcut comes in Walter's exclusive 50-pack protective packaging designed with humidity control to preserve the wheel's physical properties until ready for use. This means performance is kept at the highest standard possible. Discs are also available in the standard pack of 25.