Posted May 10, 2017
Walter MC232 Perform solid carbide milling cutter
Walter has added to its range of solid carbide milling cutters with the introduction of its MC232 Perform product line.
---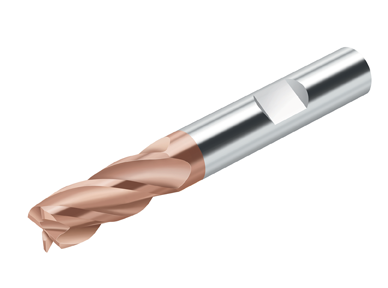 This versatile, cost effective new cutter type is available with 2, 3 or 4 flutes, in a diameter range of 1/8 in. to 5/8 in. (2 to 20 mm).
Smaller diameters are offered with cylindrical shank and larger diameters with a Weldon shank of higher horsepower cutting.
This marks the first time that solid carbide milling cutters have been included in the Perform line from Walter. The MC232 is designed to be highly economical and suitable for use in a wide range of applications, which is a key advantage for shops that frequently machine smaller quantities. The properties of the new MC232 Perform milling cutters are particularly beneficial for users whose top priority is the universal applicability of their tools, meaning one tool is appropriate for a large range of material types. rather than simply tool life.
Universal applicability is also mirrored in the technical features of the MC232 Perform milling cutters. Thanks to their geometry with center cutting capability, 35° spiral, their WJ30ED grade, these new shoulder/slot milling cutters are suitable for all common milling operations such as lateral milling, full slotting, pocket milling, ramping and helical plunging. They can be used in industries ranging from mechanical engineering, mold and die, to the automotive and energy industries.