Posted January 6, 2021
WCI launches welding chemical product line
Welding Chemicals Inc. (WCI) launched its new Superior Welding Chemical Products line.
---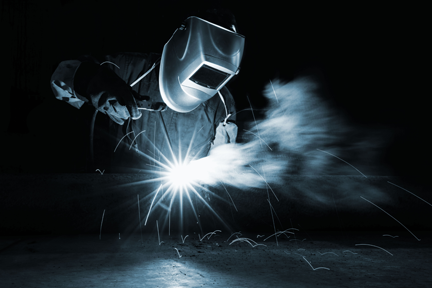 WCI says the line perfectly meets the most demanding industrial welding needs by reducing and eliminating the detrimental consequences of a bad or contaminated weld.
"With over 40 years' experience in the welding chemical industry, the principals behind WCI understand ISO quality welding chemical products," said Richard W. Doornink, WCI President and CEO. "Our new 33,000 square foot ISO-certified manufacturing facility features the latest in digital manufacturing equipment, assuring highly accurate manufacturing and quality control."
Positive Customer Impact
Customers will see immediate benefits in working with WCI, with direct access to experienced personnel, superior customer support, and product stock. WCI is committed to product excellence and delivering superior products across North America. Superior Welding Chemical products will be available for immediate shipping beginning this month. Full product information on the WCI current product line can be downloaded from www.weldingchemicalsinc.com.
Complete Private Label Program
WCI's in-house print on demand system allows for complete customization of private label product.
"In today's highly competitive market it's important to leverage the power of your brand, and WCI makes it easy to do so. With the WCI Private Label Program, clients can sell branded, in-demand products their customers are already purchasing, thereby increasing sales and building customers' brand loyalty," Doornink said.