Wiha Tools Terminator Bits
Wiha Tools introduced new Terminator Impact Bits.
---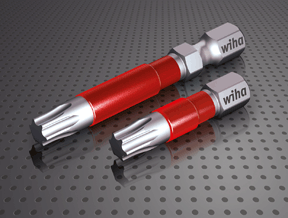 Wiha now offers one of the most complete solutions for industrial fastening available in North America.
After months of testing and engineering enhancements, Wiha has completed the production of Terminator Impact Bits in Germany. The proprietary tooling that was developed is now deployed to production facilities around the world.
Key features of the Terminator Impact Bits:
Two component impact absorbing materials combined for enhanced tool life
Real-world performance up to 30 times that of standard insert bits
Optimized dual material torsion zone allows an incredible 60° of twist
No special bit holders required, existing 1/4" drive tooling is all that is needed
Terminator impact bits are available in both insert and power bit lengths