sia 6924 Heavy Duty Surface Conditioning Material
Charlotte-based sia Abrasives USA announced the release of its new series 6924 Heavy Duty Surface Conditioning Material (HD SCM).
---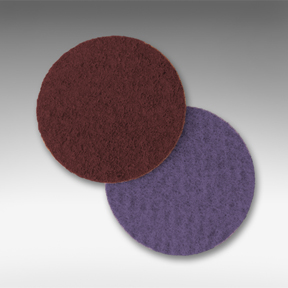 Available in both Coarse and Medium grades, the material is available all standard sized discs including 2"-9", as well as custom sizes & configurations (i.e. Type-3 Locking discs) and belts.
sia USA general manager, Joseph Smith, stated, "Series 6924 HD SCM discs are the new state of the art – designed to outperform the competition at every level, they truly are in a league of their own. Internal testing shows that 6924 is considerably more aggressive, with 30-50% more cut in the first minute over competitors, and 40-100% overall higher stock removal levels over a 10-minute period. Plus, they last two-to-three times longer than other manufacturers. Series 6924 HD is the next evolution in SCM. "
New 6924 HD SCM discs are the superior solution for weld blending and removal of deep grinding lines. They are also ideal for the cleaning, finishing, and deburring of all metals, producing a burr-free finish suitable for painting or powder coating. Aggressive and long-lasting, they are also color coded for ease of use – the purple backing with color-coded grade range ensures proper material selection.