siafix Locking Disc
Charlotte-based sia Abrasives Inc. USA has re-engineered its siafix Locking Disc product line to deliver superior performance and extended life.
---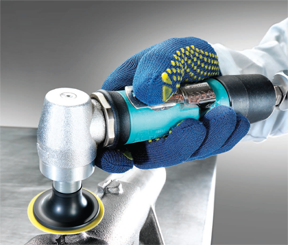 Stocked in 1- ½", 2" and 3" sizes; the discs are readily available in both type 2 and type 3 attachment configurations.
"We've re-formulated the material on select grains for our most popular siafix locking discs," said sia USA marketing manager, Joseph Masters. "We're especially proud that our ceramic line now incorporates a premium grain that extends both lifetime and performance. Moreover, all of our aluminum oxide, zirconia, and ceramic locking discs now come with an easily identifiable yellow backing to reflect the existing sia branding."
siafix Locking Discs are also available in silicon carbide along with a variety of non-woven and surface conditioning material (SCM) discs. This range allows end-users to address a wide variety of applications for virtually any type of material with product from one supplier.