Posted March 11, 2020
Radians vented hard hats
Radians recently added vented hard hats to its head protection line.
---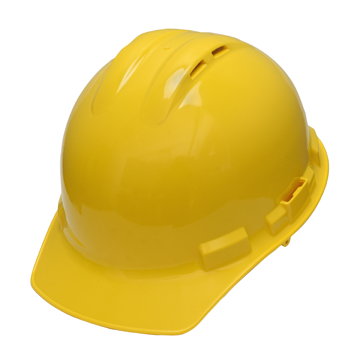 Vented hard hats minimize heat buildup under the shell by allowing hot air to escape, which promotes better circulation and cooler temperatures for workers.
"Our customers have been asking for vented hard hats, so we answered the call," said Bill England, Radians president. "They like to see logos on their PPE, so the new vented hard hats qualify for our in-house custom imprint program, just like our other hard hats."
Radians Class G vented hard hats with four-point rachet suspension are offered in the Granite cap style and the Quartz full brim style. Features include pillowed brow pad, nylon crown suspensions, vertical height adjustment, universal accessory slots, and four vents that allow hot air to escape.
All Radians hard hats are made in the USA and can be economically branded with your logo. With one of the fastest logo programs in the industry, you can wear your branded hard hat (vented or non-vented) within seven days after artwork approval.