Bulwark Polartec FR technical workwear
Bulwark's new line of Polartec FR technical workwear garments focus on superior comfort, worker image, moisture management, and of course - flame resistance.
---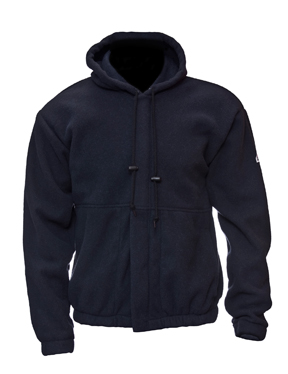 Polartec's line of Polartec FR fabrics are designed to work together, creating a layering system that has less bulk, better mobility, greater comfort and more breathability. The look and soft feel of a classic hooded sweatshirt, the Bulwark Pullover Fleece Hooded Sweatshirt SMH2 is made of Polartec Thermal FR fabric which provides inherent flame resistance, superior warmth without weight, high breathability, and quick dry times. The Zip Front Hooded Fleece Sweatshirt SMH6, made of a different version of Polartec Thermal FR, provides a unique combination of flame-resistant protection, warmth without weight, insulation, and breathability.