Cleco Isolation Transformer
Cleco, a power tool brand from Apex Tool Group, announced the launch of its new 544185PT Isolation Transformer.
---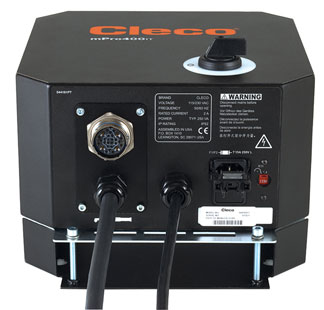 The 544185PT allows legacy 17,47, and 67 Series power tools to be used with the advanced Cleco mPro400GC Global Controller, so users can get the flexibility, connectivity, and serviceability benefits of the latest design controller without buying all new tools.
The Cleco mPro400GC Global Controller is the first controller for safety-critical assembly operations to offer unsurpassed levels of flexibility, connectivity, and serviceability, resulting in cost savings of up to 50% compared to traditional systems. It has the flexibility to control up to 16 hand-held corded and cordless tools plus fixtured spindles in any combination from one controller. It features universal connectivity, beginning with global auto-sensing input voltage and 16 configurable inputs and outputs. It is also fully serviceable for exceptional ease-of-use, weighing less than 30 pounds (15kg).
"The Cleco mPro400GC is our most advanced controller ever," said Phillip Bua, Director of Market Management – MVI. "With the introduction of the 544185PT Isolation Transformer, we now offer a way for customers with legacy Cleco tools to share in the advantages and cost efficiencies of this product."