Bifocal safety eyewear
Gateway Safety announced the launch of Swap MAG, a unique safety eyewear solution that converts from safety glasses to goggles, now with bifocal magnification.
---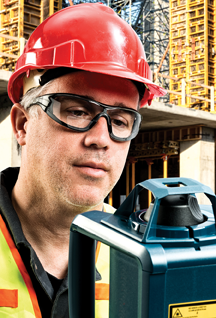 The base version of Swap safety eyewear gives users the flexibility of using it as either safety glasses or safety goggles, and acts as a powerful anti-fog product. Swap MAG offers these same great benefits, plus the convenience of a built-in bifocal to enhance small details.
"Swap MAG is a ground-breaking product that offers major benefits to both employers and employees," said Gateway Safety Vice President Matthew Love. "It brings employers the convenience and cost savings of purchasing one product instead of two. At the same time, it provides workers a new bifocal safety eyewear option in either the form of safety glasses or goggles."
With a lower bifocal positioned just right, Swap MAG is available in levels 1.5, 2.0 and 2.5 in both clear anti-fog and gray anti-fog lenses. It comes packaged with temples attached for use as stylish and comfortable safety glasses. A simple push of a button allows the user to replace the temples with an adjustable head strap (included with each pair) and transition the product into a safety goggle.
Lightweight and comfortable, the Swap MAG frame is lined with soft foam that effectively blocks dust and debris. Plus, several features help prevent fogging—a major problem workers face in humid environments or when moving frequently from outdoor to indoor environments. Venting channels around the frame reduce hot air buildup, and the Swap MAG lens is coated with a concentrated anti-fog formula.
Swap MAG is independently certified by Underwriters Laboratories to meet ANSI Z87.1+, while offering 99.9% UVA, UVB, and UVC protection.