High-performance carbide drills
YG-1 Tool Co. added high-performance carbide drills for stainless steel to its drill line.
---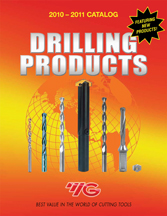 Other additions include carbide Micro Drills, drills for drilling steel hardened up to 68 HRC, and HSS and Cobalt drills. P/M drills are also available for drilling difficult-to-machine materials that tend to break carbide drills.