Werner expands fall protection line
Werner Co. introduced new products and training to support its growing line of fall protection equipment that launched in early 2012.
---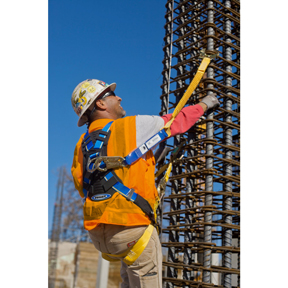 Werner's new fall protection product will include personalized harnesses and self-retracting lifelines for builders, professional contractors and safety professionals who depend on safe access at any height.
Building on the launch of these core items, Werner is announcing the following new product additions:
BaseWear is a universal fit harness and is the foundation for Werner's new Compliance Kit, which includes buckets for roofing and tool bags for aerial lift applications.
The AutoCoil2 series of Self Retracting Lifelines provides a broad selection of lengths from 7' to 60' and greater range of flexibility while minimizing the fall distance.
URMARK is Werner's personalized fall protection program that enables users to customize harnesses and tool bags with a company logo and help inhibit theft on the jobsite.
In early 2013, Werner will also launch a comprehensive fee-based training program at various locations across the U.S.