sia Abrasives 1820 siamet PSA discs
sia Abrasives released its new 1820 siamet PSA discs for metal applications.
---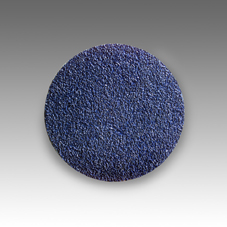 The new 1820 siamet discs are designed for the surface treatment of ferrous and non-ferrous metals, smooth grinding of light weld seams and the removal weld spatter, rust, scale and contamination.
"Our metal business is growing, and this new product release is in direct response to customer feedback on how we can help their business grow even more. sia USA values the input of our customers, and we continue to assess the market to determine how we can bring additional value to our distributors," said sia USA general manager, Joseph Smith.
The new 1820 siamet discs are designed with an aggressive mix of zirconia and semi-friable aluminum oxide grains, plus a heavy and durable f-weight paper backing. They are available as stocked items in 5" and 6" discs with no holes, and a grit range of 40g to 150g. Other sizes and dust-extraction hole patterns are available upon special request. The 1820 siamet disc is a product adaptation of the existing 1815 siamet Hook N' Loop disc, but focuses on customers who prefer a PSA backing for DA and rotary sanders.